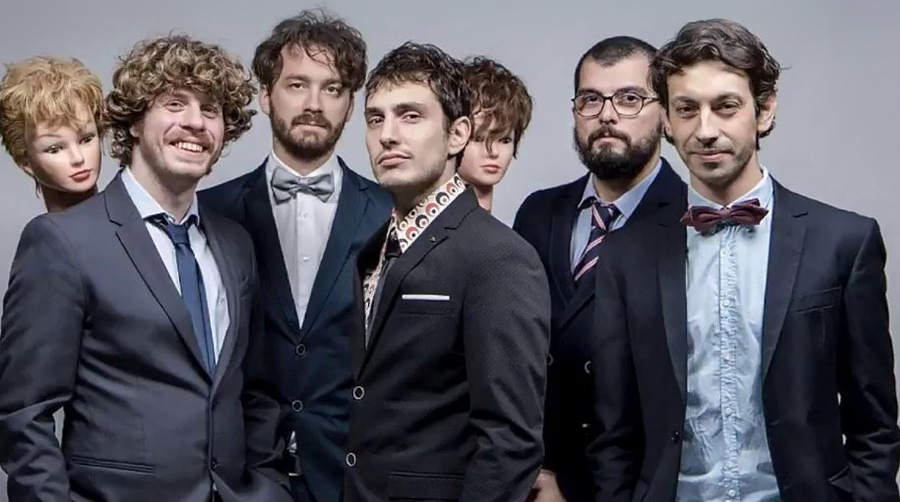 At the Feltrinelli in Naples the novel of The Social State will be presented
Il 27 September 2019 it will be possible to attend the Feltrinelli of Naples the presentation of the novel de The Social State, a very important group of the current music scene, succeeding every time they publish a record or make a concert to attract an increasingly large audience. Feltrinelli, an important chain of Italian bookshops, will offer a promotion that cannot be lost at this presentation.
Lo Social State is an Italian musical band composed of Lodovico Guenzi, Alberto Cazzola and Alberto Guidetti form the original nucleus to which Francesco Draicchio and Enrico Roberto have joined. In the 2018 they reached the second place at the San Remo Festival but this musical band has always proved to be multi-faceted going to participate in the film Sentimento Estero - in Attenti al Gorilla by 2019 and two graphic novels: Andrea and the movement is still. This book represents a sort of crowning of their wandering from one art to another.
Lo Social State then he will wait for you at the Feltrinelli bookshop in via Santa Caterina a Chiaia, 23 ang. Piazza dei Martiri and who on this occasion will buy the book will have a priority pass for the signature copy of the novel.
Information on the welfare state. The novel - Feltrinelli Napoli
Where: via Santa Caterina a Chiaia, 23 ang. Piazza dei Martiri, Naples
When: 27 September 2019
Timetable: from 18,30 to 20: 30
Prices: free admission
For information and registration: Facebook| phone number: 02 9194 7777
credit img radio bruno
[Votes: 0 Media Rating: 0 / 5]