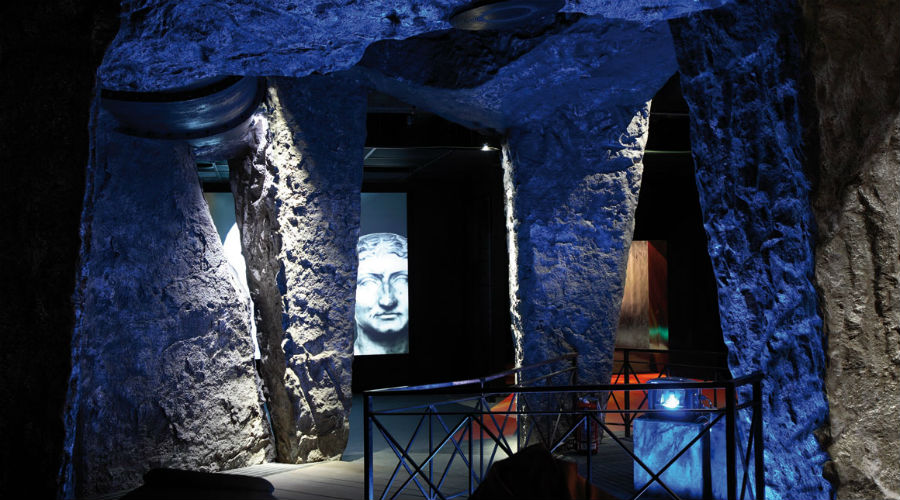 The Virtual Archaeological Museum of Herculaneum offers an admission ticket for only 2 euros on the occasion of Valentine's Day 2019.
For the party of lovers the Virtual Archaeological Museum of Ercolano propose a day with a special price ticket: in fact, all the couples will be able to visit the Museum for the day February 14 2019 with a single ticket only 2,00 €.
For those wishing to spend the most romantic day of the yearteaches about culture so it remains for us to be tempted by this special offer and to immerse ourselves inmultisensory experience which is the Virtual Archaeological Museum of Herculaneum that gives the possibility to know in detail the historical realities of Herculaneum and Pompeii.
Hand in hand, couples will in fact explore life in the two cities on the slopes of Vesuvius before the eruption of the 79 AD reproduced in a virtual context very faithful thanks to the use of the most modern technologies. A real one time travel to do as a couple to discover this fascinating civilization at a decidedly advantageous price.
Information on the Valentine's Day at Mav
When: 14 February 2019
Swallow: MAV, Virtual Archaeological Museum, Via IV Novembre 44, Herculaneum
Schedule: From the 10.00 16.00
Price: 2 euro per couple