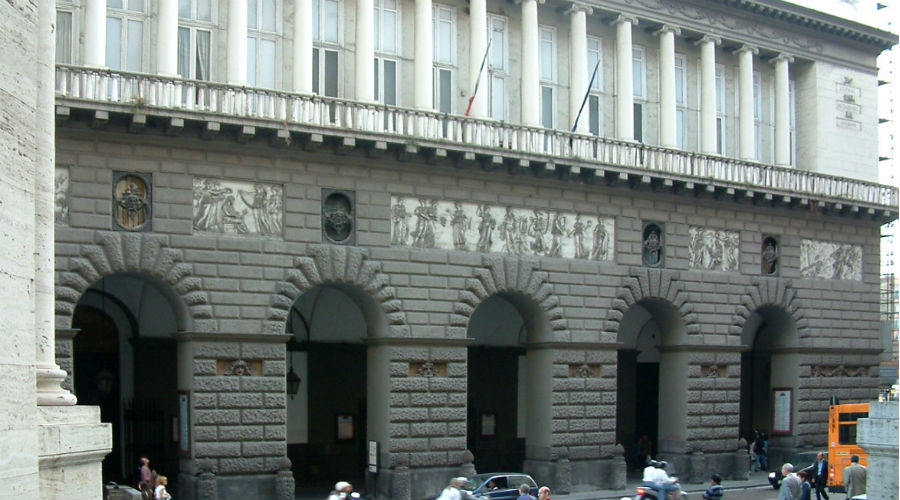 On the occasion of the Memorial Day at the San Carlo Theater in Naples, free visits to the Museum and the viewing of a documentary will be possible.
The celebrations dedicated to Memorial Day 2020 with an important appointment on Monday 27 January at San Carlo Theater of Naples.
For this event it will be possible to view a documentary about the life of Anne Frank and on the persecution of the Jews and also a visit to the Historical Museum of San Carlo.
The documentary
La Lyric Foundation thank you to the Art Bonus, will give the public the opportunity to participate for free in the vision at Memus of the documentary "The short life of Anne Frank".
Through the story of a Jewish family you will have the opportunity to know one of the most tragic sections of life in the history of humanity and have a great lesson on what has been the Holocaust.
For the special occasion, the projection of the documentary it is scheduled every half hour from 10:00 to 16:00.
The San Carlo Historical Museum
Also to celebrate this day, one will be free of charge guided tour to exhibition "Fairy tales at the museum" al Memus, Historical Museum of San Carlo.
The trainees of the Memus and the historical archive will have the important task of welcoming the numerous visitors throughout the day.
Information on Remembrance Day
Where: San Carlo Theater, Via San Carlo 98, Naples
When: 27 January 2020
Hours: From 10:00
Price: Free admission