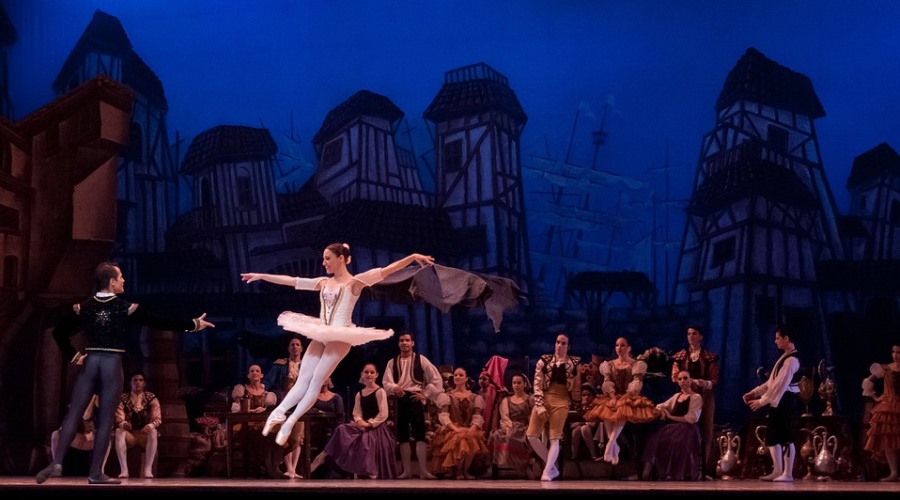 For the Napoli Ballet Gala at the Teatro Mediterraneo in Naples will dance the major domes of Russian dance: appointment in November
The Napoli Ballet Gala 2019 will be held at Mediterranean Theater of Fuorigrotta, Naples, the8 November from hours 21: 00.
The very thick program of the event will be performed by the dance companies of the San Carlo Theater of Naples, . Mariinsky Ballet Theater, the Mikhailovsky Theater, the Grigorovich Ballet Theatre and finally that of the Kremlin Ballet Theater.
The etoiles of the event will be Oksana Bondareva and Andrey Ermakov. The evening will be concluded by the performance of thirty young Campania dancers who will dance on the original choreography "Sognatori" developed by Francesco Capuano.
The grandiose show is not only intended to create a meeting ground between the excellences of bell dance and those of the Russian scene, but also to collect money that will be given to charity for the project A Water Drop for Broudoumè ". The goal of fundraising is to provide access to drinking water to a community of over 3.000 people who today have enormous supply difficulties.
Information on Naples Ballet Gala 2019
Where: Mediterranean Theater, Naples
When: November 8 2019
Price: 20 Euro (Stalls)
Timetable: from 21: 00