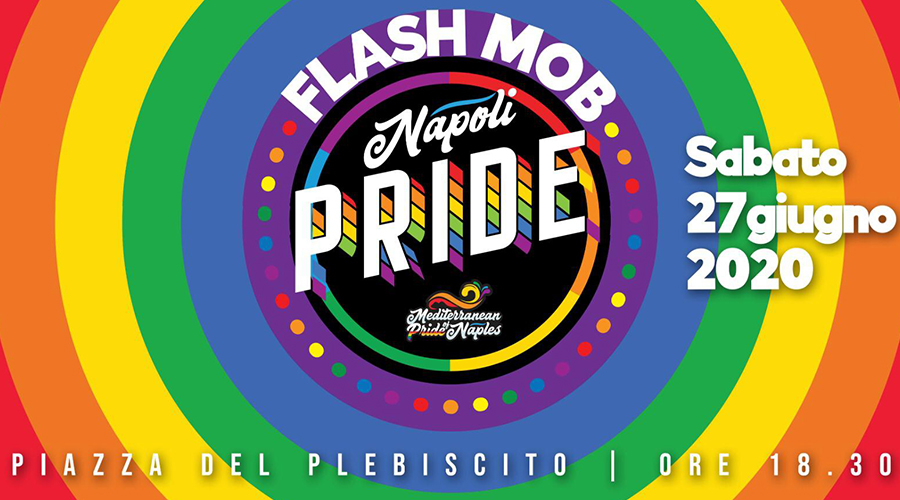 Napoli Pride is in the form of Flash Mob in Piazza del Plebiscito with the godmother M'Barka Ben Taleb. You can also participate in the Sit with Pride initiative.
Saturday June 27 2020 will be held on Naples Pride, not with the usual formula of the procession, but with a Flash Mob in Piazza del Plebiscito.
The godmother of exception of the event will be the artist M'Barka Ben Taleb, always committed against all forms of discrimination and who, for the occasion, said: "We are all the same, children of one God. We must respect everyone and say no to any form of discrimination and exclusion."
Recall that Ben Taleb, a great international musician and actress, is Neapolitan by adoption and was also among the protagonists of the film Passion by John Turturro. Defined the "Maghreb lioness", Has always fought against any injustice and is the right character for this Napoli Pride, which takes place in an even more delicate moment due to the Coronavirus pandemic.
Sit with pride
For the occasion, we also report a nice initiative organized by a boy called Valentino, who is deaf and was kicked out of the house by his sister and brother-in-law because he was gay (now he is a guest at the Rainbow Center in Naples). It is "Sit with pride", the possibility of take a photo with the chair known as "A segg 're gay" since it was smeared with this homophobic phrase by an unknown and that has been transformed into an inclusion symbol.
You can participate in this initiative both on Friday 27 June, in Piazza dei Martiri, and on Saturday 28 June in Piazza del Plebiscito.
For book your photo, write to the numbers 393 8954224 e 392 907 8215.
Information on the Napoli Pride
When: 27 June 2020
Where: Piazza del Plebiscito
Timetables:
Naples Pride June 27 at 18.30
Sit with pride Piazza dei Martiri June 17th from 10.00 to 14.00
Sit with pride Piazza del Plebiscito from 18.00
Price: free