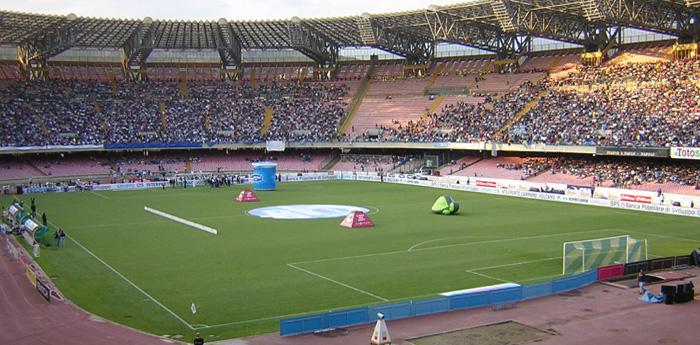 Trenitalia public transport, for the metro 2 line, and Anm will be upgraded for the Naples-Porto match of 20 March
On the occasion of the Europa-League match Napoli-Porto, which will be played Thursday 20 March 2014 at 21.05, Trenitalia public transport (Metro 2 Line) and Anm will be upgraded, increasing runs and timetables in order to facilitate the outflow of the fans at the end of the match, but also to facilitate an easier arrival at the stadium, in Fuorigrotta.
2 metro line - Trenitalia
From 23.00 hours will be guaranteed of the extraordinary races on the 2 line of the subway (Pozzuoli-Gianturco) departing from Campi Flegrei and arriving at Gianturco, with a frequency of about 10 minutes. There are no extraordinary trains in the direction of Pozzuoli.
The Piazza Leopardi stop will be closed from 22.30 hours and will be allowed on board only for travelers with regular ticket.
Anm
Coaches will also be available at the end of the meeting and until 24.00. Specifically, the 151 lines will be available (P.le Tecchio.P.za Garibaldi), 181 (P.le Tecchio-P.Medaglie D'Oro), R6 (P.le Tecchio-Pianura)
Starting from 17.30 the 580 line will be established, via Tangenziale, for connections to and from Scampia (P.le Tecchio-Secondigliano-Staz. M1 Scampia).
[Votes: 0 Media Rating: 0 / 5]