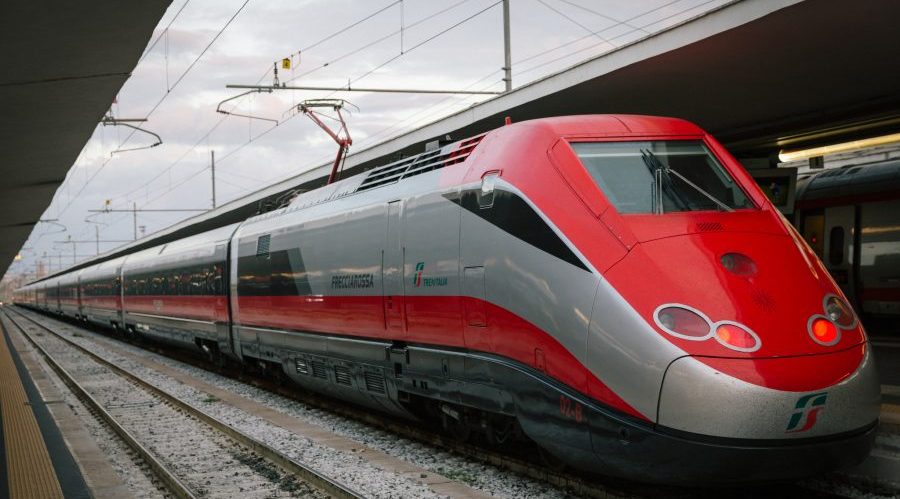 Even Naples among the stations touched by the new High Speed ​​Frecciarossa that runs the route between Turin and Reggio Calabria!
Finally Trenitalia has also set up a Frecciarossa which reaches Calabria from Turin and vice versa. This is an absolute novelty and will be active from the 3 June 2020.
A date that coincides with that of openings of regional borders and, therefore, with the possibility of moving between the various regions of Italy. For the occasion, Trenitalia will also double the trains In circulation: the Arrows will be 74 and the InterCity 48, distributed on all the main routes.
The Frecciarossa Turin-Reggio Calabria
This new train provides a service without changes between the two cities and with stops in other important Italian destinations which are: Milan, Reggio Emilia, Bologna, Florence, Rome, Central Naples, Salerno, stopping at Paola, Lamezia Terme Centrale, Rosarno and Villa San Giovanni.
Once you arrive at Villa San Giovanni you can also continue to Sicily with the fast ship BluJet (FS Italiane Group).
Train times
Every day, a train leaves at 8.00 am from Torino Porta Nuova station and arrives in Reggio Calabria at 18.50, while that from Reggio Calabria it leaves at 10.10 and arrives in Turin at 21.00.
The introduction of this new train on the High Speed ​​line is certainly excellent news for our country, especially in this period of emergency due to the Coronavirus from which we are trying to get out.