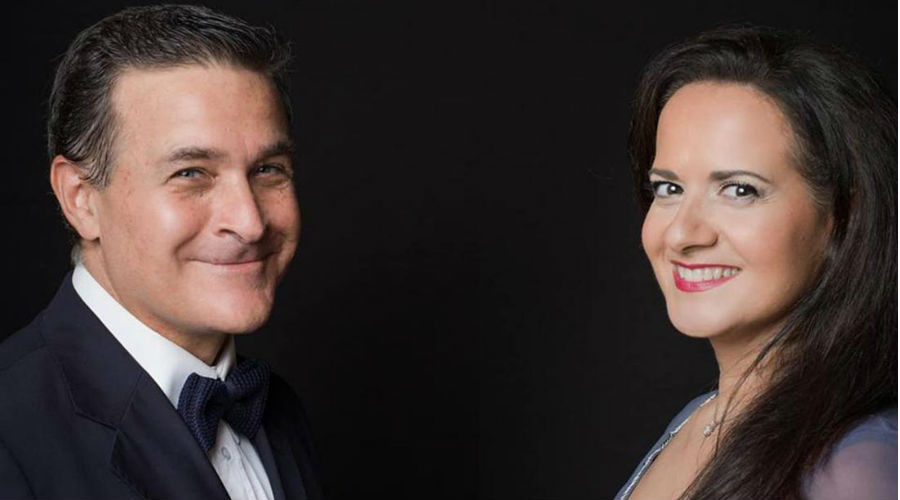 2020 New Year at the Teatro delle Palme in Naples: dance shows and musical performances to celebrate together the arrival of the new year!
Wednesday January 1 2020 in the beautiful Teatro delle Palme in Naples, the magic and incredible will be staged Great New Year's Concert.
The guests present will be able to attend a real journey through the world of music, of song and dance, among famous Viennese melodies, Strauss waltzes, famous opera and operetta pieces and exciting classic Neapolitan songs.
The Cast of the Concert: soprano and tenor
In the hall of Palm Theater in Naples will perform a truly exceptional cast composed of the soprano Olga De Maio and the tenor Luca Lupoli, by the tenor Lucio Lupoli, the extraordinary actor Giacomo Rizzo, the journalist Giuseppe Giorgio, the Orchestral Ensemble of the association "Noi per Napoli", the Aedon String Quartet, the corps de ballet of the Tersicorea Center with the choreography of Gloria Sigona and Livia Spoto and the presenter Lorenza Licenziati.
The organizers of the Grand New Year's Concert
The event was organized by the association Noi per Napoli, with the aim of promoting the knowledge and the discovery of one of our treasures historical and artistic heritage, combined with music and dance.
A project that unites art, sensitivity and solidarity, in fact, part of the proceeds from the concert will be donated for the purchase of foodstuffs and basic necessities in favor of the Caritas canteen of the homeless of Santa Chiara in Naples.
Information on the 2020 Grand New Year Concert
When: 1 January 2020
Where: Teatro delle Palme, Vico Vetriera, 12, 80132 Naples NA
Timetable: 19: 30
Price: starting from 15 euro
Contacts: 081418134 | 3394545044 or 327 758 99 36 | Official site