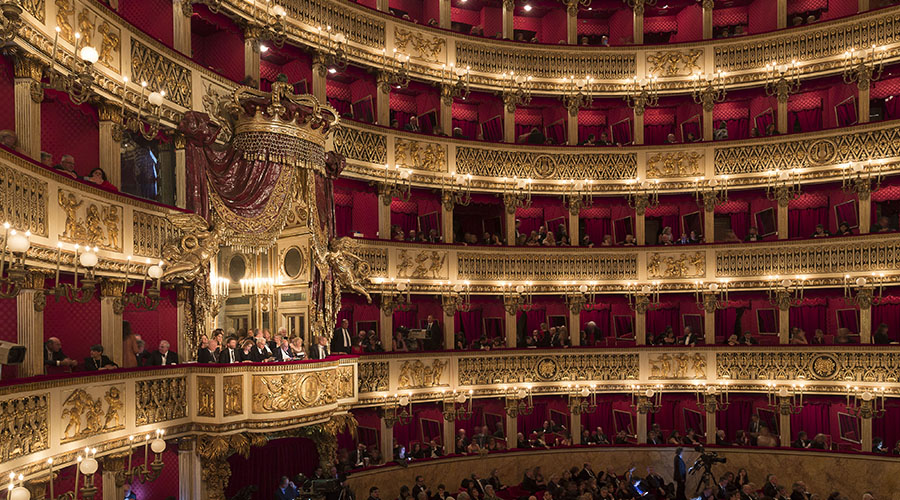 The San Carlo in Naples from December to January is filled with magic for The Nutcracker, the most beautiful dancing fairy tale of Christmas
The Nutcracker is one of the most famous and well-known ballets in the world. It will be staged by 21 December 2019 to 5 January 2020 al San Carlo Theater of Naples, with shows distributed in various time slots to meet the needs of every type of audience.
The original tale of The Nutcracker was written by the author ETA Hoffman with the title Nutcracker and the King of Mice. The story was subsequently reworked by Alexandre Dumas father and became one of the most enchanting ballets in the international musical tradition, danced to the tunes of Čajkovsky's music. The work has become famous for the beauty of its people waltz including that of snowflakes that of flowers.
The story told by the ballet is a love story that has as its protagonists Clara and the nutcracker destined to become his prince.
The first ever performance was held in Saint Petersburg in the 1892 and today, at almost 150 away, this ballet has not lost a bit of its magic.
Program of the shows
Saturday 21 December 2019 19.00 hours
Sunday 22 December 2019 17.00 hours
Friday 27 December 2019 20.00 hours
Saturday 28 December 2019 hours 17.00 and hours 21.00 (double show)
Sunday 29 December 2019 17.00 hours
Thursday 2 January 2020 hours 18.00
Friday 3 January 2020 hours 17.00 and hours 21.00 (double show)
Saturday 4 January 2020 hours 17.00 and hours 21.00 (double show)
Sunday 5 January 2020 17.00 hours
Information on The Nutcracker
Where: San Carlo Theater, Via San Carlo 98 / f, Naples
When: from 21 December 2019 to 5 January 2020
Price: from 35 to 110 Euro
Hours: depending on the day