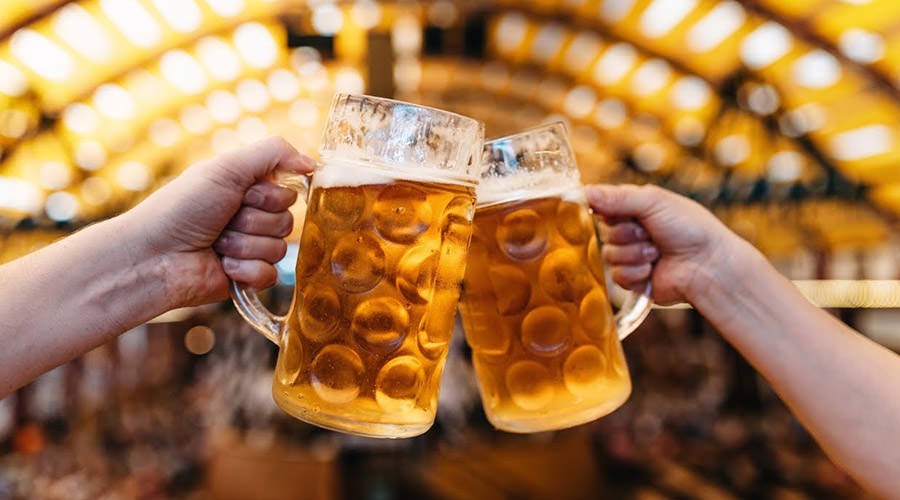 At the Edenlandia in Naples the long-awaited "Weekend with beer!" Event is coming The opportunity to relive Bavarian atmospheres among beers and good food.
From Friday 11 to Saturday 13 October 2019, Fuorigrotta a Naples will host, in Edenlandia, the highly anticipated weekend entirely dedicated to the blonde par excellence, the beer, with the event "Weekend at full speed!"
The playground of the city will host an area equipped with i various stands rich of food and drink and comfortable places to sit and eat everything.
Referring to the famous party Oktoberfest, it will therefore be possible to live typical atmospheres and breathe the Bavarian air a little.
During the party, in fact, various boys will be walking around the park wearing the characteristic clothes Germans, who will offer the participants beers, including excellent ones Paulner, in pitchers from 1 liter that will be accompanied by delicious Pretzel, the famous German bread in the shape of a bow.
A space will also be set up in which various bands will have the task of performing live and entertaining the audience with great music.
Access to the party is totally free, while the consumption of drinks and food will be paid.
Information on the Weekend with full beer!
Where: Edenlandia, via JFKennedy 75
When: From 11 to 13 October 2019
Schedule: 11 October from 18.30 to 21, 12 October from 18.30 to 00.00, 13 October from 18.30 to 00.00
Price: Free admission, drinks are paid