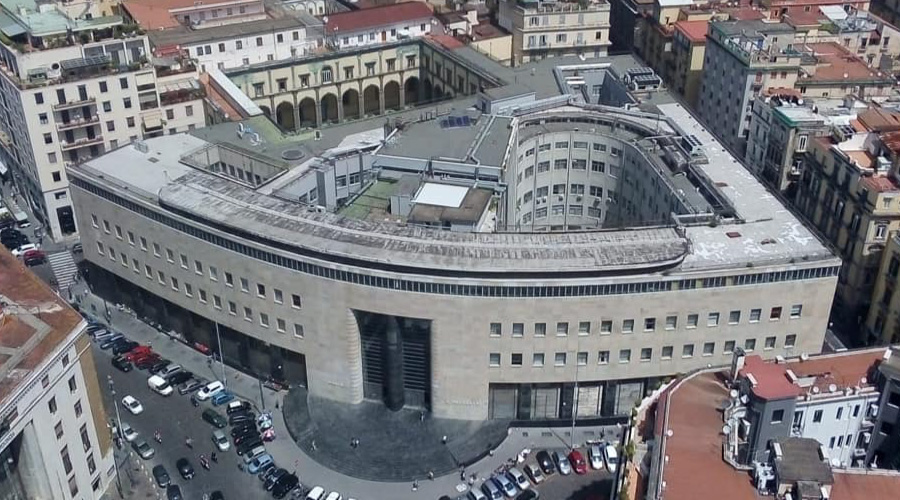 The first edition of Open House arrives in Naples with free visits to dozens of buildings, theaters and generally inaccessible green spaces!
The first edition of Open House Napoli arrives in 26 weekend and 27 October 2019 to allow us to visit for free places that are normally closed or inaccessible and that are distinguished by their architectural and artistic peculiarities.
It is historic and contemporary buildings, redeveloped spaces, theaters, sacred places, institutional locations, green spaces, infrastructures, private residences, Creative Factory.
With guided tours, citizens and tourists can discover unexplored or hidden architectural places, to discover the beauty of Naples.
The places that you can visit on the weekend are 80, and the complete list is below, in the paragraph dedicated to program.
What is Open House
To give some context, Open House Naples is part of the international network of Open House Worldwide, the first global architecture festival that was founded in the 1992 in London. It was intended to to involve all citizens in the design of urban spaces so that this would have a positive influence on everyday life. Currently 46 are the cities in the world that participate and, starting this year, Naples will make its great contribution.
Only some of the sites in Naples do not provide free entry, but free visits by reservation. In any case, the booking method will be indicated on the website from October 11.
Naples Open House Program
To know all the places, consult the complete program with all the indications.
Information on Open House in Naples
When: 26 and 27 October 2019
Where: dozens of places in Naples
Price: free visits
Timetable: consult the program
[Votes: 29 Media Rating: 4.1 / 5]