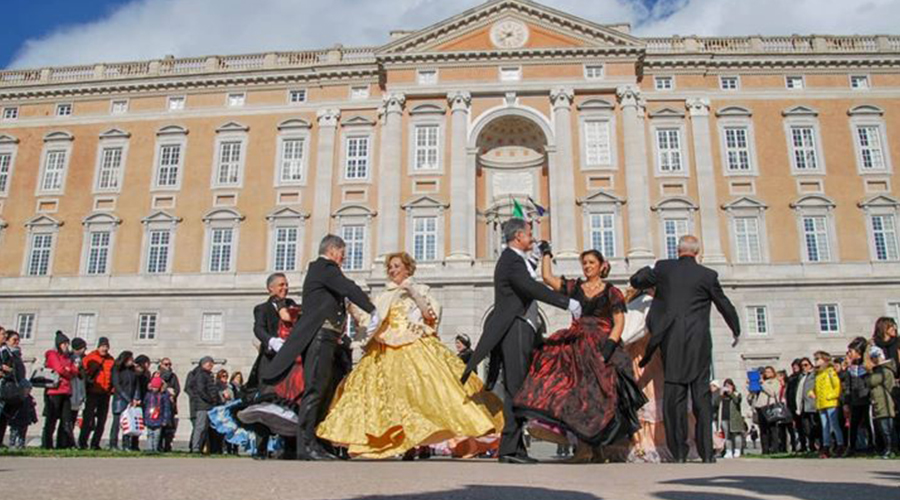 Dancing morning in the beautiful Royal Palace of Caserta: for the first Sunday of the month free visit to the Palace and dancing with period clothes!
On the occasion of first Sunday of the month, an initiative consolidated for years thanks to the Minister of Cultural Heritage Dario Franceschini, you can make a free visit to the beautiful Palace of Caserta.
The appointment is for the February 2 2020 and it will be an opportunity not to be missed for those who have never visited the majestic Palace but also for those who want to spend a day of art and culture but also of fun.
Dancing morning at the Royal Palace of Caserta
Guests will have the opportunity, in addition to visiting the beautiful Royal Palace of Caserta, to also attend the Dancing morning and therefore to travel through time.
In fact there will be performers who with splendid nineteenth century clothes they will dance to period music and then entertain guests who have come to visit the beautiful Palace.
A really interesting and particular initiative, born with the aim of making the visit to the hotel even more pleasant and engaging Palace of Caserta.
Information on Dancing Morning at the Royal Palace of Caserta
When: 2 February 2020
Where: Royal Palace of Caserta
Timetable: from 11: 00 to 13: 00
Price: free admission