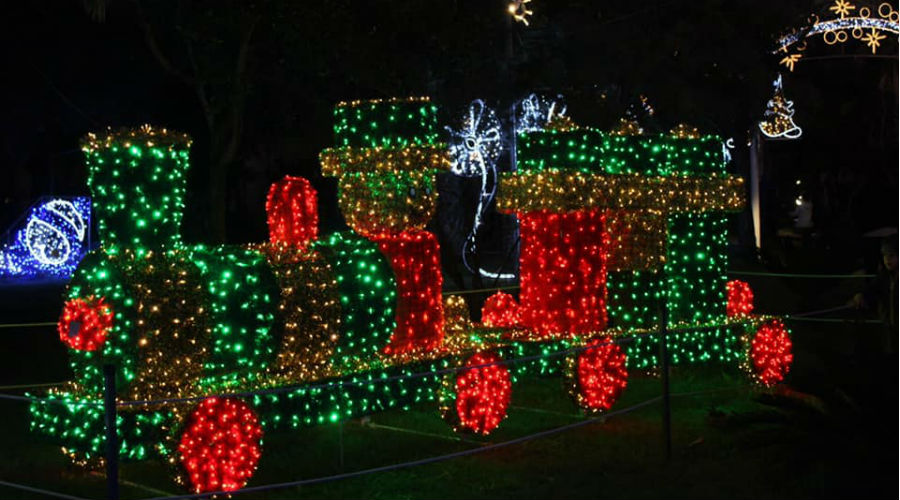 The artist's lights are lit for the Park of the Casina Vanvitelliana del Fusaro in Naples, decorated to celebrate the 2019 Christmas festivities
Il mayor of Bacoli Josi Gerardo Della Ragione announced on his official Facebook page that artist's lights in the Casina Vanvitelliana 15 November was turned on and 7 January 2020 will shut down.
The park is decorated with lights colorful in view of the Christmas festivities, to forgive a warm and magical atmosphere to a place that already presents itself in all its extraordinary beauty.
This proposal has received a quantity of positive comments from many happy citizens who can't wait to see the Real Bourbon Site, wanted by Ferdinand IV of Bourbon, brightly lit.
With the presence of illuminations and colors in fact, the park will acquire a different and more romantic light, attracting more visitors and families who will have one more reason to spend time with their loved ones and children.
Information on artist's lights at the Casina Vanvitelliana
When: from 15 November 2019 to 7 January 2020
Where: Casina Vanvitelliana Park, Piazza Gioacchino Rossini 1
Timetables: park open from 8: 00 to 24: 00
Price: free admission
Photo source: Josi della Ragione Facebook page