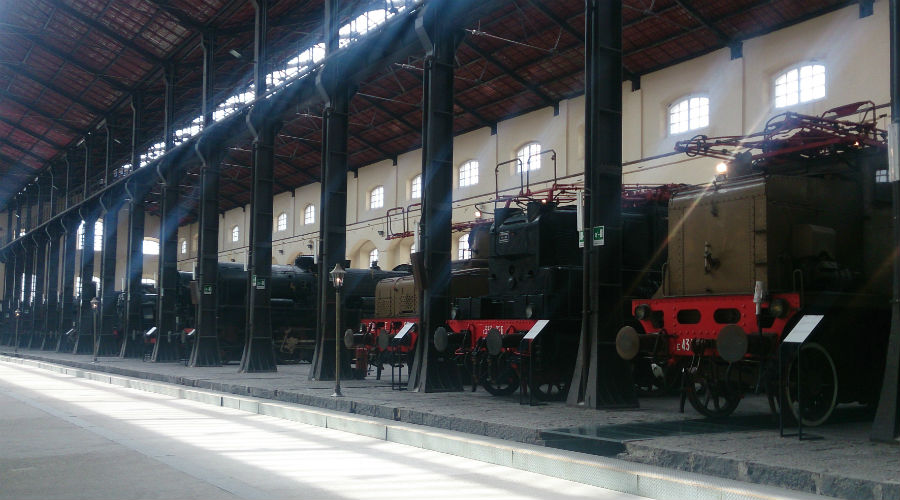 Journey aboard a historic train to the Pietrarsa Museum with the Pietrarsa Express Tour, the original initiative that will captivate the participants.
Appointment with Pietrarsa Express Tour Sunday December 1 2019 at 9: 30, to live a cultural and fun experience different from the usual.
With this event you want to give the opportunity to anyone who wishes to pay a visit to Pietrarsa Museum arriving on board a vintage train with electric locomotives.
It is therefore a real journey with a view of the Gulf of Naples, letting yourself be lulled by this breathtaking view up to the museum.
The buildings that currently house the museum were in the past pavilions of the Reale Opificio Meccanico which was founded by Bourbon in the 1840. The implementation of the first railway section which connected Naples to Portici.
within the Pietrarsa Museum will also be present Christmas markets, in theme with the imminent arrival of the Christmas festivities, which they will propose tasty and typical handicraft products.
To participate in the initiative is mandatory to book to the number + 39 366 319 1005 or by sending an email to partenopexperience@gmail.com
Program of the event
09: 45 Meeting at Central Station of Naples
10: 14 Departure with the historical train and taste of mouth-watering products
11:00 Guided tour inside the Museum, lunch and visit to Christmas markets
18:00 Departure to return to Naples
Information on the Pietrarsa Express Tour
Where: Departure from Naples Station and arrival at the Pietrarsa Museum, in via Pietrarsa, Naples
When: 1 December 2019
Schedule: From 9: 30
Price: 20 euro for the over 14, 14 euro for the under 14 accompanied by an adult