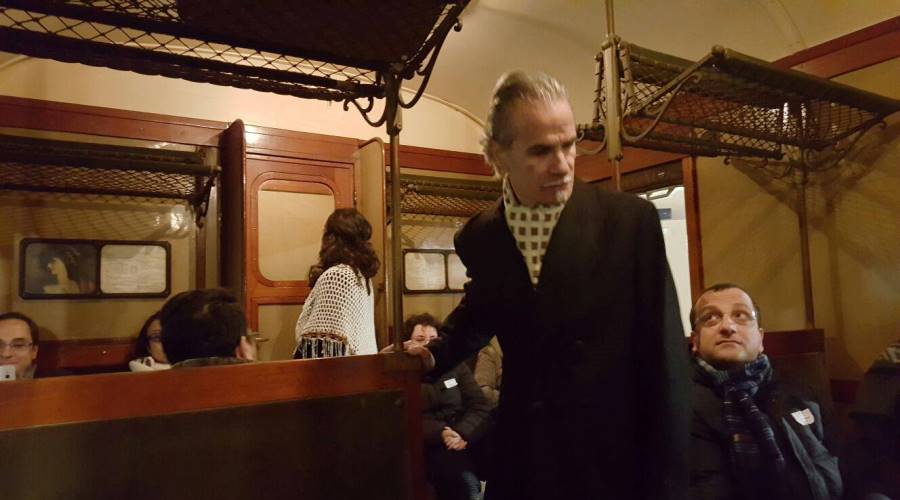 Next Stop - The Station of Memories, is an engaging theatrical show that will be staged in the wagons of the trains kept in the Pietrarsa Museum.
The Pietrarsa Museum opens its doors to an original theatrical experimentation who will see the staging of one theathral show lasting an hour in the wagons of the ancient trains. The show will run in two replicas il 12 and 19 January 2020 starting from 17:30.
Recreate the idea of ​​travel
What happens in a station? How many stories have been taking place every day, for hundreds of years, in the wagons of trains and in the stations through which hundreds and hundreds of wagons pass every day? These are the questions to which the association Karma will try to answer.
Lo spettacolo
The theatrical show Next Stop - The Station of Memories it consists of monologues and scenes recited inside four different wagons of the Pietrarsa trains. The actors will be mixed with the spectators, who will take their seats in the seats of the railway carriages. To recreate the atmosphere of a real station, environmental sounds and noises that will be spread inside the carriages.
Turnout and booking
The show will be staged at 17:30 and at 19:30 and will last approx an hour. To attend one of the two staging is strictly necessary to book, since each group of spectators can be composed maximum of 20 people.
Information about next stop
Where: National Railway Museum of Pietrarsa, Via Pietrarsa 11 / A, San Giorgio a Cremano, Naples
When: 12 and 19 January 2020
Hours: 16.30pm, 17.30pm, 18.30pm, 20.30pm
Price: 15 euros (including entrance to Pietrarsa)
Information and reservations: Karmacultura and Whatsapp / SMS at 3427329719