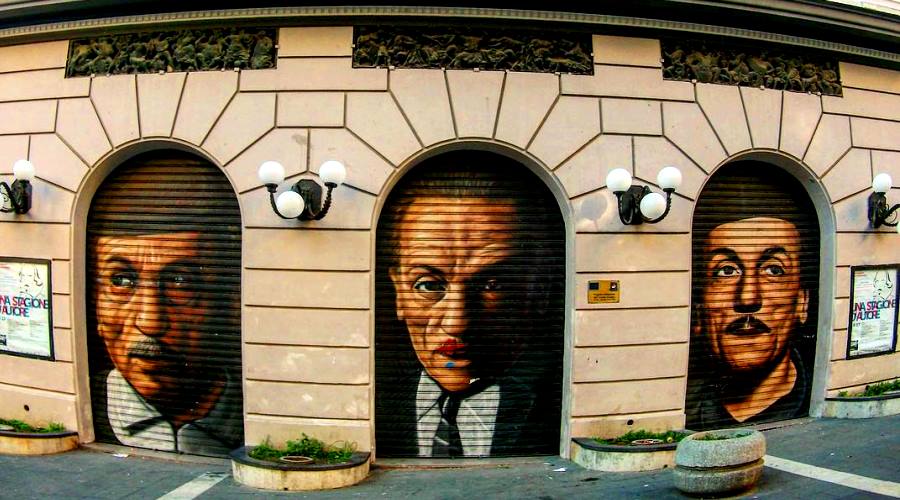 Between October and November The Great Magic of Eduardo De Filippo returns to Naples after 70 years from the first reply
Naples celebrates Eduardo De Filippo bringing to the stage La Grande Magia al San Ferdinando Theater from 17 October at the 10 November.
The Great Magic is perhaps one of the lesser-known comedies of the great Neapolitan playwright and the staging at the San Ferdinando is a precious opportunity to discover it or rediscover it. The comedy stars Professor Otto Marvuglia, a magician by profession, who decides to help two clandestine lovers crown their dream of love at the expense of her unsuspecting husband.
That of San Ferdinando will be the first national of the staging curated by the Spanish director Lluis Pasqual, then destined to numerous replicas throughout the peninsula.
Replication program
Wednesday and Thursday: 23, 24, 30, 31 October and 6, 7 November 17.00 hours
Saturday: 19 and 26 October, 2 and 9 November 19.00 hours
Sunday: 20 and 27 October, 3 and 10 November 18.00 hours
Other dates: 17, 18, 22, 25, 29 October and 1, 5, 8 November hours 21.00
Information on The Great Magic of Eduardo De Filippo
Where: San Ferdinando Theater, Naples
When: from 17 October to 10 November
Price: from 20 to 32 Euro
Schedule: 17: 00 - 18: 00 - 19: 00 - 21: 00 depending on the day
Information and reservations: San Ferdinando Ticket Office 081 551 33 96, Official site