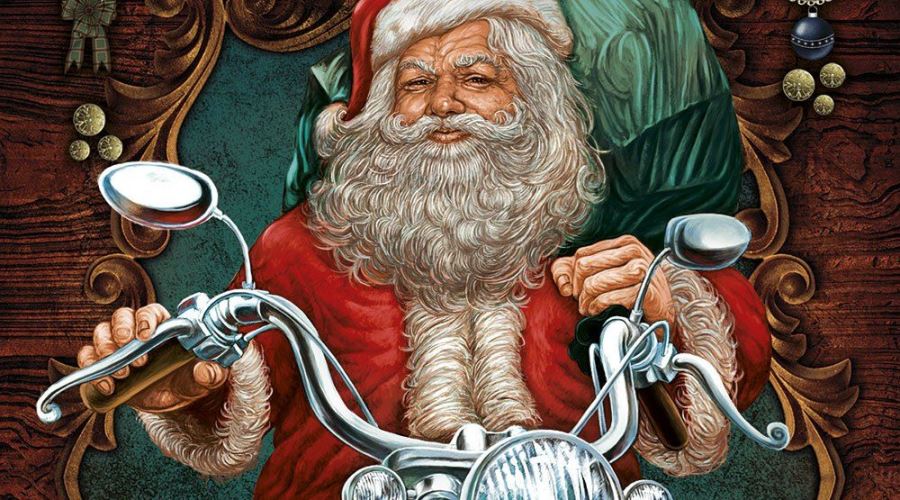 On the day of the Immaculate Conception Santa Claus arrives in Moto 2019: roaring engines and toys for charity
Santa Claus in Moto 2019 is the gathering of motorcyclists that every year theEight December parade through the streets of Naples bringing toys to school children. The meeting is scheduled at 9: 30 at Piazza Municipio, la participation is free.
A great charity event
Coordinated by the city councilor of Naples Francesco Vernetti, eight biker clubs in the province of Naples have promoted for the sixth consecutive year of an unusual charity initiative.
The goal of Santa Claus bikers is to bring a breath of joy to schools and distribute toys (strictly in accordance with EC standards) for less fortunate children.
How to participate?
The event is open for free to all motorcyclists who will coordinate with the various clubs and who will present the 8 December in Piazza Municipio with their own bike, at least one toy to give as a gift and possibly a dress or accessory for Santa Claus.
Santa Claus Motorcycle Program 2019
9 hours: 30 Piazza Municipio Naples
Hospitality motorcyclists, institutional speech and rally for the parade
10 hours: 30
Departure of the fashion showto some Santa Claus to reach the "De Filippo Madonnelle" Institute
12 hours: 00
Distribution of gifts to the children of the district of East Naples, we remind that the gifts must be delivered until they are exhausted to the children provided with a special printed stamp previously received from the faculty.
13 hours: 00
Arrival of the fashion show at Racecourse of Agnano, with entry to the hippodrome for the Trotto Breeding Mipas Grand Prix.
Information on Santa Claus in Moto 2019
Where: Piazza Municipio, Naples
When: 8 December 2019
Price: Free Event
Schedule: from 9: 30 to 14: 30