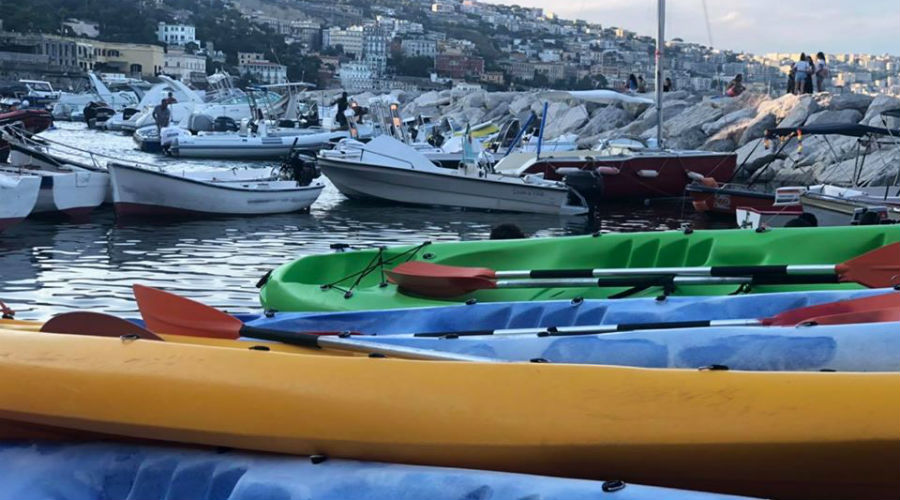 In Naples the procession at sea dedicated to the patron saint of the city San Gennaro: for the occasion 50 free kayaks to follow it!
It will be held Thursday 30 July at 18:00 the special procession into the sea dedicated to the patron of the city of Naples, that is Saint Gennaro.
A really interesting and particular initiative, organized by the cultural association Be a tourist in your city that for years has been committed to the enhancement of the Neapolitan city.
The organizers have specified that it will be a procession both secular and religious and spiritual, everyone can participate by attributing their own meaning.
The procession at sea in Naples
Thursday 30 July therefore the bust of San Gennaro, the beautiful work created by the artist Felice Meo, will be transported in procession in the Gulf of Naples, in particular it will start from Riva Fiorita up to Castel dell'Ovo.
The bust of San Gennaro will be positioned on a boat at the head of a procession of fifty canoes. In fact, they were made available for the occasion 50 free kayaks, so who wants to can book it, by sending a message to the Association's facebook page and thus participate in the procession. However you can also participate using a own vehicle.
Information on procession at sea
When: 30 July 2020
Where:
Departure: Riva Fiorita

Arrival: Castel dell'Ovo
Hours: 18 hours: 00
Price: free