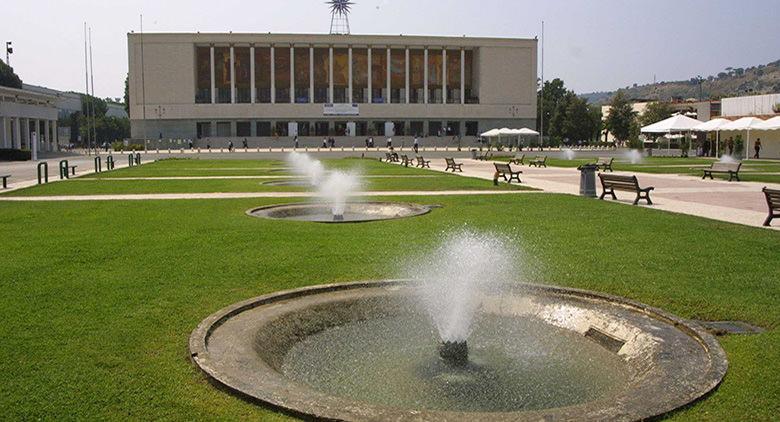 The Exhibition
The Mostra d'Oltremare, with its 720.000 m2 of pavilions and open spaces, it is one of the most important Italian exhibition venues.
It was set up in the 1937 to emphasize the political and economic expansion of fascist Italy and Naples was chosen as a city to welcome it for its central position in the Mediterranean. Inside it re-proposed the characteristics of the overseas colonies.
In May, 2014 was opened daily to the public with the Isola delle Passioni project, which currently no longer exists. But you can still access it for walking and playing sports. Moreover, periodically it is fair venue, like the Comicon, the House Fair or the Barter Fair, of conferences and convention, as well as events such as the Teatro dei Piccoli.
Structure
Between the pavilions and the others architectural elements, inside there are:
the Tower of Nations
the Italian East African Pavilion or "Golden Cube"
the Pavilion of the Italian islands in the Aegean
the Pavilion of Christian Civilization in Africa (current church of Santa Francesca Cabrini)
the Palazzo degli Uffici
the Mediterranean Theater
the Esedra Fountain
Information on the Mostra d'Oltremare
Opening time: from Monday to Sunday from 7.00 to sunset
Price tickets:
1 € day ticket
fairs and events have prices apart
Contacts:
Tel: 081.725.8000 | 081.725.8009
E-mail: info@mostradoltremare.it | reception@mostradoltremare.it
How to get:
Address: John Fitzgerald Kennedy Street, 54 | P.le Tecchio / via Marconi | via A.Usodimare
From Piazza Garibaldi: L2 metro line, Campi Flegrei station (about 5 minutes on foot)