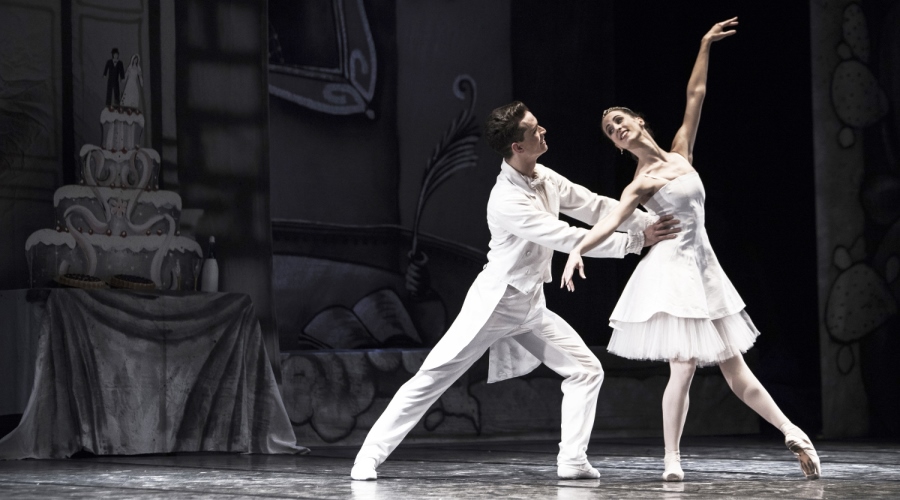 In December at the Teatro Bellini the Sleeping Beauty Ballet is staged in the original version, set in Southern Italy
The Ballet of Sleeping Beauty will be staged at the Bellini Theater on 4 and the 5 December 2019 at the 21: 00. The price of ticket and of 21 euros for the whole ticket and 15 euros for young people under the 29 years. The show lasts around 2 hours, including the interval.
The story as told by Basile
Giovan Battista Basile gathered, between the seventeenth and eighteenth centuries, some of the most ancient and famous novels of the Italian narrative tradition, writing the collection of fairy tales The Cunto De Li Cunti. Part of this collection is the oldest version of that Sleeping Beauty that then turned into the fable we all know today.
The ballet brings to the stage the Sleeping Beauty of Basile, a princess from Southern Italy who did not prick herself with the spindle but was bitten by the tarantula.
A ballet of the highest level
The sets provide well six scene changes and the dancers will dress historic tailoring clothes: the show is really taken care of to the smallest detail to give back the beauty, the charm and the magic of a timeless fairy tale still able to fascinate young and old.
Information on Sleeping Beauty
Where: Bellini Theater
When: 4 and 5 December 2019
Price: 21 Euro (15 Euro for Under 29)
Schedule: from 21: 00 (the ballet lasts 1 now and 40 minutes, plus the interval)