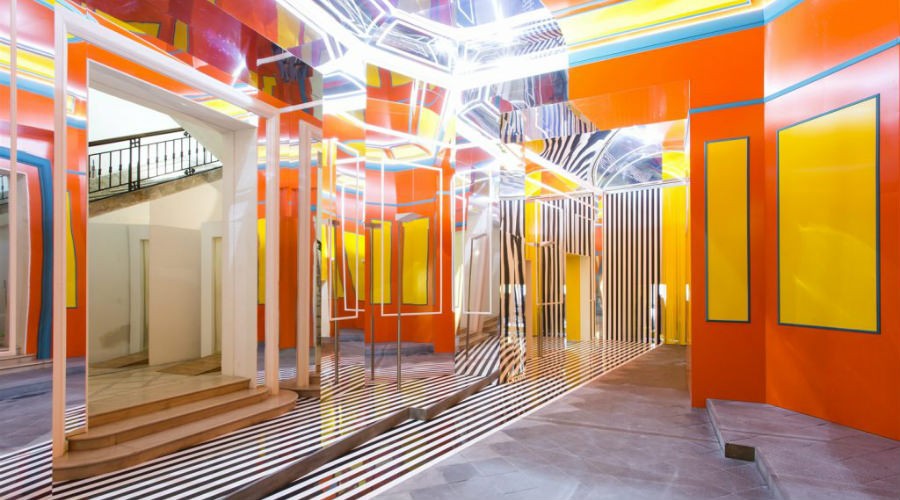 At the Madre Museum in Naples, a big news: the admissions will cost half, you can visit the various exhibitions and the new site-specific installation!
A great and special news to the Mother Museum of Naples, in fact from Wednesday 6 until Saturday 30 November 2019 the entrance to the Museum will be reduced and will only cost 4 euros.
This fantastic initiative will give everyone the chance to visit the various exhibitions that are in progress like Astarte's Cosmic Symphony Lebanese artist Zena el Khalil, who will stay until November 11, e Whisper Only to You South Korean artist Yeesookyung who will remain until 13 January 2020.
Furthermore you will have the chance to visit the new site-specific construction located on the first floor of the Museum, which connects the temporal scan of the sound with the museum's activity program, projecting visitors into a careful reflection on the dynamics of language in contemporary society.
Today instead Saturday 9 November at 17: 00 you can participate in one free guided tour lasting 60 minutes to discover Mother's exhibitions and collections. Participation in the guided tour is free, but admission to the Museum is subject to a fee and booking is recommended.
Information on ilMadrepertutti
When: from 6 November to 30 November 2019, free guided tour 9 November 2019
Where: Madre Museum, Via Luigi Settembrini, 79, 80139 Naples NA
Hours: Monday and Wednesday to Saturday from 10: 00 to 19: 30, Sunday from 10: 00 to 20: 00, closed Tuesday
Price: 4 euro ticket