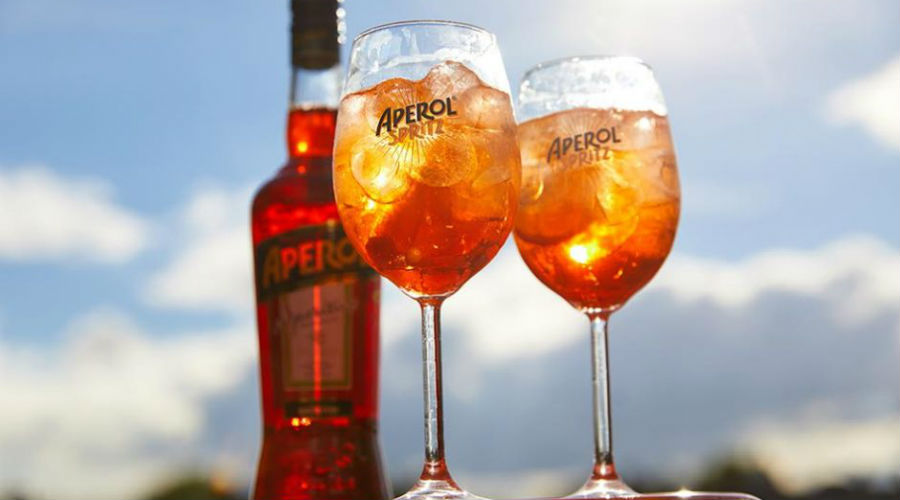 Casa Spritz starts in Naples, the evolution of the Terrazza Aperol al Vomero which was immediately a great success.
Updated: after the first 100 days of the opening, Terrazza Spritz changes its name to Casa Spritz. This first phase of the project, called Art Gallery Pop Up, ends and leaves room for a second step. A restyling of the furnishings and the launch of the new brand, precisely Casa Spritz.
It will be a meeting place and familiarity, a real refuge where to drink in company with the beloved Spritz (and not only), feeling at home.
***
Long rumors had been creeping in that spoke of one great news for the Neapolitan city and finally the opening of Spritz terrace in Naples, whose inauguration will take place Thursday October 24 2019 in via Enrico Alvino, 50In the neighborhood Vomero.
Even the capital of Campania, therefore, after Milan and Barcelona, ​​will open its own Terrace Aperol.
The local it will definitely be in line with current trends, and will be open every day from the 11: 00 to the 2: 00, to attract into it a dynamic and varied audience, eager to spend their free time between cocktails, good food and lots of laughter.
Inauguration: free spritz and gadgets
For the inauguration of 24 October will be offered free spritz for an hour, from 18.30. There will also be gadgets, inflatables and Aperol Spritz, of course, plus lots of music.
To attend the inauguration, you must report your presence on the official Facebook page of Terrazza Spritz.
How is the venue structured?
The Terrazza Aperol del Vomero will be divided into two areas. A modern venue with a outdoor drink bar with sofas and low tables where to relax and drink an Aperol Spritz accompanied by a complimentary welcome platter with hot and cold tapas of the day and lime chips and pink pepper.
Inside there will be the cocktail & food bar with tables and chairs where you can eat citizen, fried chicken e cold cuts and cheeses boards.
There will be a box with only two stations, one for the cocktail and one for food. When the dish is ready, a disk will vibrate signaling the customer to pick up his dish or drink. This is an innovative format already present in many other trendy places.
Spritz terrace also shows his artistic interest by promoting two important phases. In the first, the interior of the cocktail bar will have one Art Gallery Pop Up with artistic pieces in style Aperol, in an installation that will last 150 days. Once this work is abandoned, it will be the turn of the second phase, in which a famous architect will take care of designing the interior of the restaurant in order to give as gifts a sensory experience to the public.
Information on the inauguration
When: Thursday 24 October 2019 hours 18.30
Where: Via Enrico Alvino 50 - Vomero
Timetable: one hour of free spritz from 18.30
Aperol, Spritz, Terrazza Aperol and Terrazza Spritz are registered trademarks of the respective companies. In case of inadvertent and non-compliant use, we invite companies to contact us at info@napolike.it.