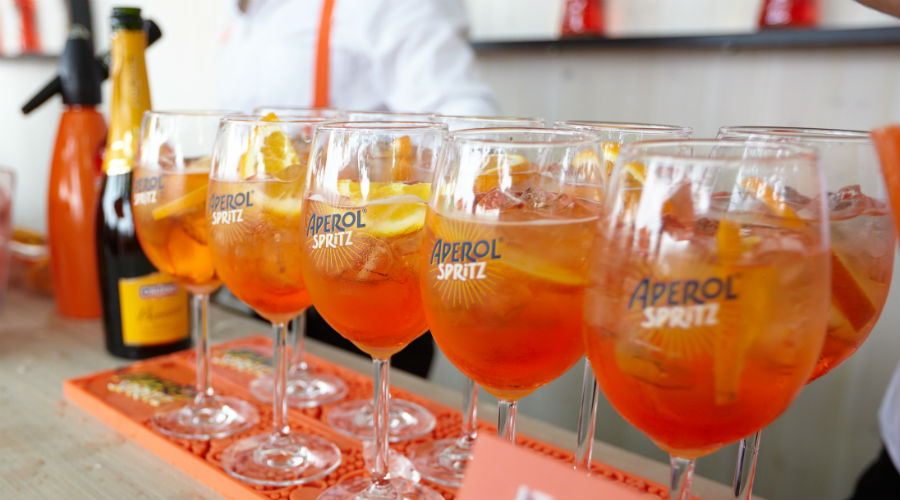 Two new Spritzerò points, the well-known low-cost Spritz Neapolitan chain, open in the city of Naples.
Mergellina opening postponed to 15 December due to bad weather.
Great news for the city of Naples where two new stores will be opened Spritzerò - Italian aperitif, and more precisely one the November 29 2019 in via Chiaia, and another in a chalet a Mergellina, 15 December on Lungomare Caracciolo.
The famous Neapolitan chain of spritz at low cost has therefore decided to open new meeting points, after the gigantic success of opening the very first restaurant in the area Vomero, which took place in the 2017.
Local Via Chiaia
It then begins with the inauguration of the store in via Chiaia, precisely located at stepped, A few meters from the Bridge of Chiaia, in which for the occasion all participants will be free gifts with yummy spritzer made at the time e various gadgets gift.
Local Mergellina
As mentioned, the Spritzerò of Mergellina will open the 15 December on the Lungomare Caracciolo and, also in this case, they will be served free drinks for those who will participate in the inaugural party. From 18.00 to 19.00 there will be free drink and will be distributed gadgets.
Also here you can drink the various types of Aperol-based drinks, from spritz, to Campari, passing through the blue drink created for the city, the Naples Spritz.
How to attend the inauguration
To be eligible for free spritz, you will need to "like" the Spritzerò Facebook page and click on "I will attend" on the inauguration event, indicated in the mirror at the end of the article.
This is therefore excellent news for all Neapolitan lovers of the low cost aperitif, who will enjoy two new beautiful premises where to spend your free time in joy.
About Spritzerò
Where:
Gradia di Chiaia 2, Naples

Via Francesco Caracciolo 1 (Lungomare Caracciolo, after the Chalet Delle Rose)
When: inauguration of the 29 November 2019 for the Via Chiaia restaurant and the 15 December for the Mergellina restaurant
Hours: 29 November and 15 December 2019 inauguration at 18: 00 in via Chiaia