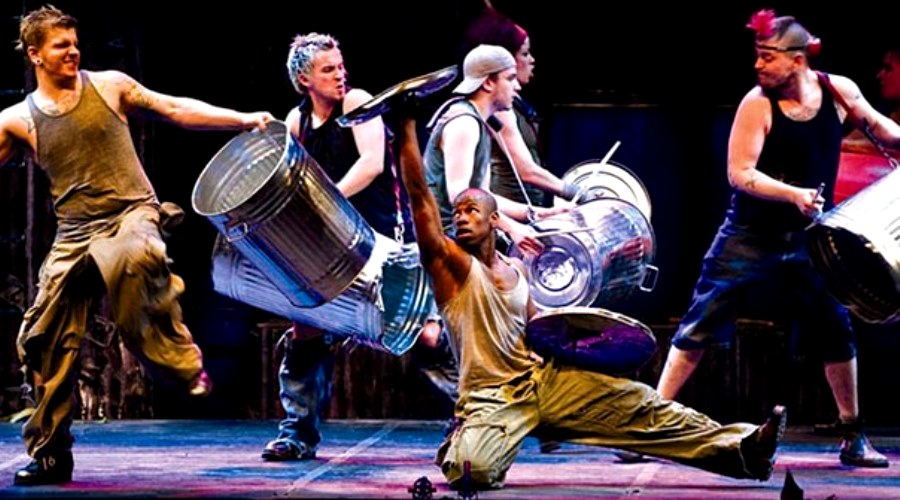 STOMP is the musical show that thrives on frenetic urban rhythms: at the Bellini Theater in Naples.
STOMP celebrates this year on twenty-fifth anniversary with a series of shows a Bellini Theater of Naples tra il 26 December 2019 and the 5 January 2010. Tickets go by 35 to the 25 Euro with a reduced ticket a 20 euros for the under 29. The evening show is generally at 21.00 hours, but on Saturday and Sunday there is one afternoon show pm 17.15.
A musical madness of urban music
The STOMP show has no plot: it is a continuous, crazy, frantic, kaleidoscopic movement of bodies, lights and music. The musicians and dancers who will give life to the show will only use common objects How lids, garbage barrels, bars and other objects of recovery to play and dance at the wild and unstoppable rhythm of the contemporary. An unforgettable show.
Information on STOMP
Where: Bellini Theater, Via Conte di Ruvo, Naples
When: from 26 December 2019 to 5 January 2020
Price: (different prices depending on the day, check on the site)
First sector: 35 Euro
Second sector: 30 Euro
Third Sector: 25 Euro
Under 29: 20 Euro
Schedule:
21 hours main show: 00
26 December hours 20: 00
31 December hours 22: 00
Saturday and Sunday afternoon show at 17.15 in addition to the evening one
Information on prices and timetables: Official site