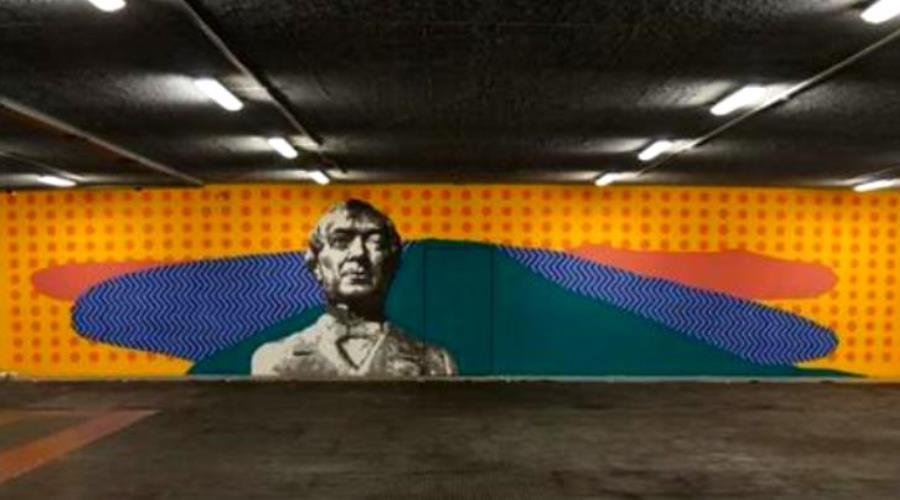 The Eav Vesuvio De Meis station of Ponticelli redeveloped by an exciting intervention of street art
Street art has entered the life of all the Neapolitan citizens who move every day with public transport vehicles and have radically transformed the "railway face" of the city.
The great installations of street art that affected the new stations of the 1 Line of the Naples Metro have opened up new prospects for the redevelopment not only of the central areas, but also of the peripheral and difficult areas of the city.
The last intervention in order of time was carried out in station Eav Vesuvio De Meis, which serves the line of the Vesuviana towards San Giorgio a Cremano and towards Sarno.
The artist Fabio della Ratta, in art biodpi has created a large mural in the center of which stands the bust of Angelo Camillo De Meis, nineteenth century philosopher and patriot whose name the station bears.
Behind the bust is the water-green outline of Vesuvius, the blue one that could represent the sea and the pink strip of the horizon.
The De Meis Vesuvio is not the only station in the Neapolitan interland destined to become a contemporary art museum: in fact, interventions of the same type are planned in the stations Cercola, Brusciano and Santa Maria Del Pozzo (Bar).
Cover image from Il Mattino