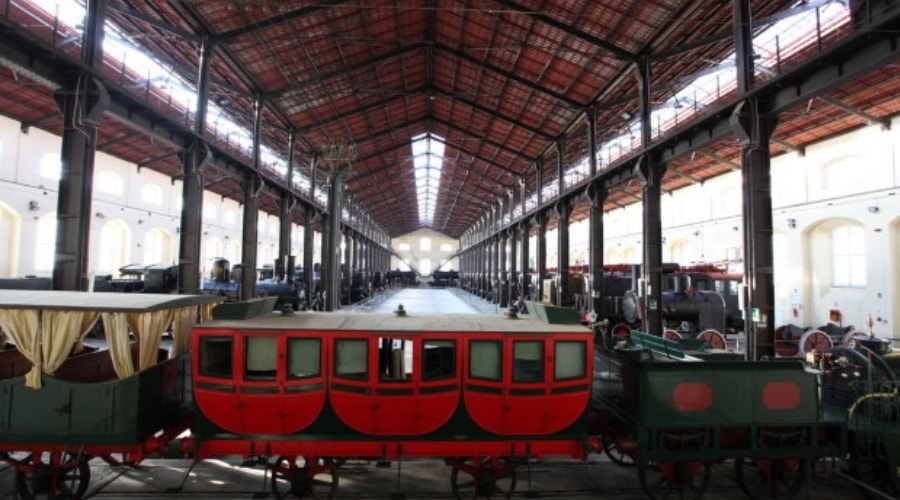 The National Railway Museum of Pietrarsa in Naples opens to the public: here are all the rules to follow to visit the Museum safely!
Starting on Thursday May 21, 2020 also the National Railway Museum of Pietrarsa in Naples reopens its doors to welcome guests after about two months of inactivity.
The opening will take place following all rules imposed to limit the spread of Coronavirus and the Museum has precisely implemented a series of rules to guarantee guests an extreme visit safety.
The rules to be respected
To ensure maximum safety for guests National Railway Museum of Pietrarsa has undertaken to establish rules to follow and targeted paths. First of all there will be two differentiated paths for incoming and outgoing people in order to avoid contact.
For visitors there will be the obligation to wear protective devices such as a mask for all the time spent inside the museum. The museum then proceeded to install dispenser with disinfectant gel and a special screen in parafiato glass and a listening system spaced out to protect the ticket office.
Guided tours will be reserved for a maximum of 10 people and during the visit to the Museum a system of sound piped to remind visitors of the rules to follow.
They will then temporarily projection activities suspended of the Virtual tour Bayard the driving simulator and the visit inside the historical trains.