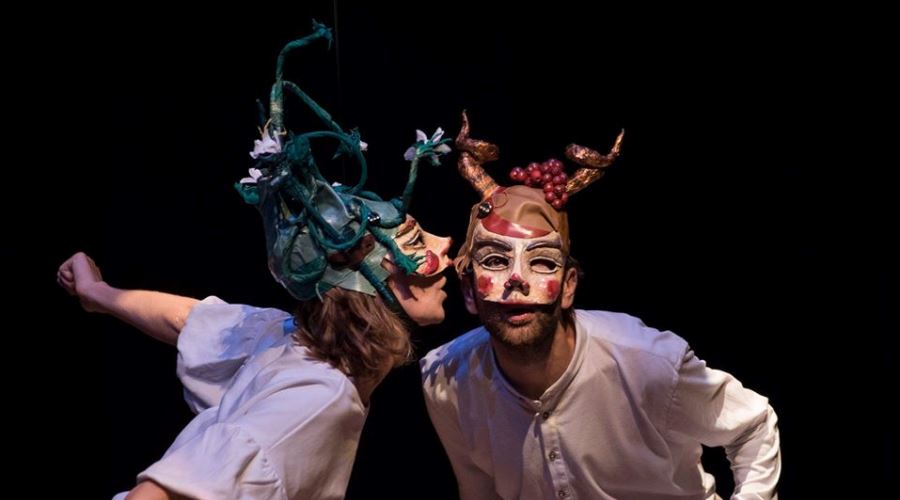 The Teatro dei Piccoli in Naples also offers a dense program tailored for children this year: the exciting program of shows at the Mostra d'Oltremare!
Update: in compliance with the decree against the Coronavirus emergency, the events of the Il Teatro dei Piccoli review are suspended until further notice.
***
The Teatro dei Piccoli is located at the Mostra d'Oltremare di Naples and is now a cultural landmark for all parents who want to bring the children of the house closer to theatrical art and its magic.
The theater hosts 450 seats and stages both Italian and Italian shows shows in a foreign language.
The bar and the pine forest
Designed in all respects for children, the children's theater has a large one play area in pine forest (reserved exclusively for theater guests) and a children's bar where only food suitable for infant feeding is served.
A cultural project and a cultural garrison
The Teatro dei Piccoli is anon-profit cultural association which acts as a partner for schools in the city: the goal is to integrate and make the traditional school program more varied, to stimulate the curiosity and creativity of young students through dance, music, theater art.
Program of the Teatro dei Piccoli 2020
January 6 - Bianca, Neve and the Three Seven Dwarfs
January 12 - The Bremen Town Musicians Tell
January 18 - Lulu
January 19 - Concert on stage
January 25 - With the Moon Holding Hands
January 26 - Story of a Nutcracker
February 2 - Constellations. Ready, go ... space!
February 6 - Pippi Longstocking
February 9 - Concert on stage
February 15 - Sleeping Beauty
February 16 - Blue Soul
February 22 - Dear Pinocchio
February 23 - Tina the Pagliaccia
February 29 - From Sign to Sign
March 1 - A Mouse, Two Mice, Three Mice
March 8 - In Bluebeard Castle
March 14 - Leo, a Look on the World
March 15 - Concert on stage
March 21 - Dear Pinocchio
March 22 - Alice in Wonderland
March 28 - the Sky of the Bears
April 3 - The Strange Case of… Hotel Morgue!
April 5 - The Magic Thread
April 19 - Concert on stage
Information on Teatro dei Piccoli 2020
Where: via Usodimare, Mostra d'Oltremare - Naples (entrance on the Zoo side) or via Terracina 197
When: programming from January to April 2020 (consult program)
Prezzi:
Shows in Italian: 7 Euros
Language shows: 8 Euros
On holidays: 8 Euros
Information and contacts: info@teatrodeipiccoli.it, Official site
Image from Facebook: teatrodeipiccoli