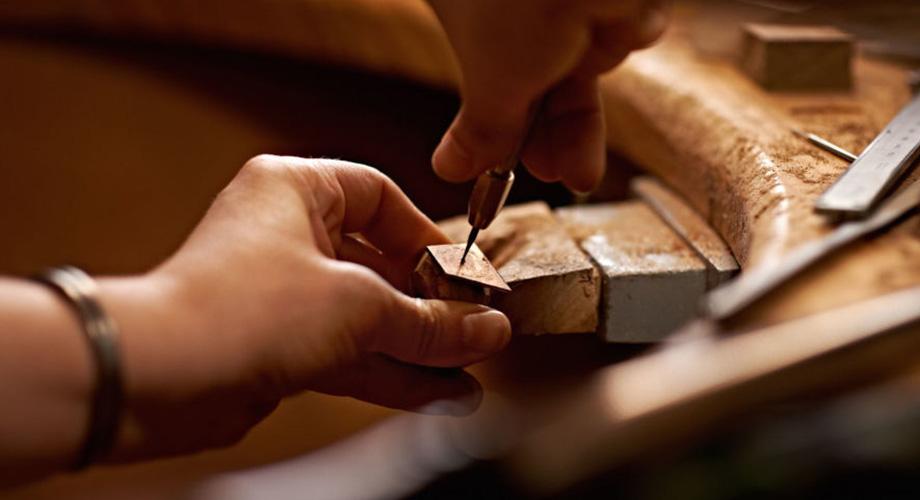 THEcrafts in Naples it is an art that is born far back in time and has its roots in very ancient traditions. Some of these were brought to the city by foreign dominations, but soon became part of Neapolitan culture with its own strong identity.
The knowledge of the Neapolitan artisans have always been handed down from father to son e hanno dato vita ad attività che ancora oggi è possibile trovare in molti quartieri.
from Cribs shops to the tailors, from the goldsmiths to the master chocolatiers, passing through the luthiers, typographers and chocolatiers, Neapolitan craftsmanship has done and continues to make school.
San Gregorio Armeno
It is the famous via dei Cribs, a long street dotted with small artisan shops that keep this ancient Neapolitan tradition alive.
Although the nativity art was born towards the end of the 1700, already in the classical era there were some shops that dealt with the creation of terracotta figurines that the citizens gave to the goddess Cerere, to whom they had dedicated a temple.
Today the artisans of San Gregorio Armeno create figurines for cribs, both traditional and unconventional (like those that reproduce famous people). The exhibitions are there all year round, but they intensify during the Christmas period.
Borgo Orefici
Il Borgo Orefici si trova tra via Marina e il Corso Umberto e si snoda in una serie di vicoli e stradine il cui perno principale è Piazza Orefici.
There are dozens of artisan shops specialized in the creation and processing of jewelery, silver and jewelery products, a tradition that has its roots in Naples in ancient times.
The Angevins were the first masters of goldsmiths to arrive in the city, but this was only the starting point because very soon the Neapolitan masters knew to outclass them giving life to a real Neapolitan school.
Where is it: Ancient Borgo Orefici Consortium Via Duca di S. Donato, 73, 80133 Naples
Spaccanapoli
Spaccanapoli is perhaps the most famous street in the city and is also known as Decumano Inferiore. It winds from the top of the Quartieri Spagnoli and arrives, in the final stretch, on one side of Forcella.
The whole street is full of shops and craft shops, including famous ones binderies, craft workshops of sacred furnishings and masks, liuterie and places where sculptures are made.
Just take a walk and you will easily find yourself surrounded by these typical little shops, with a long tradition behind them.
Where is it: from Via Pasquale Scura to Forcella - 80134 Naples
Via Toledo
Once called via Roma, it is one of the most important and famous central streets of Naples. It was commissioned by the Viceroy Pedro Alvarez de Toledo in the 1536 and bordered the ancient walls created by the Aragonese.
Also in this street there are many artisan shops and you can easily see them walking all the way.
Gli artigiani di via Toledo lavorano in negozi specializzati nella realizzazione e riparazione di umbrellas, corals e jewelry, but there are also master chocolatiers.
Where is it: via Toledo - 80134 Naples
Chiaia district
Il quartiere Chiaia è tra i più eleganti di Napoli e vi si trovano molte delle zone più ricche della città, come via dei Mille, via Filangieri, via Chiaia e Piazza dei Martiri.
Ci sono negozi di artigiani storici, dedicati soprattutto all'abbigliamento con great names in international fashion. In Via Calabritto, for example, there is the Salvatore Ferragamo boutique, and in Via dei Mille there are also Louis Vuitton and Hogan.
Nel resto del quartiere è anche possibile imbattersi in numerose botteghe sartoriali che portano avanti la scuola napoletana.
Where is it: Chiaia district - 80121 Naples
Via Anticaglia
Via Anticaglia is one of the oldest streets of Naples and it is located in the San Lorenzo district, between via San Giovanni in Porta and vico Giganti.
In this area, Neapolitan crafts can be found in the form of typography who deal with printing and book binding.
The street derives its name from the brick arch structures that reinforced the cavea of ​​the Roman Theater of Neapolis, where it is said to have recited Nero despite the explosion of an earthquake, forcing the public to remain.
Where is it: Via dell'Anticaglia - 80138 Naples
Rua Catalana
Rua Catalana is one of the streets of the port district and is located between via Medina and via Depretis. In the 1997 the ancient artisan shops have been rehabilitated and the whole area has become one district-laboratory World Heritage Site.
There are shops where poor materials are used, such as the copper and l 'brass, with the techniques of the tinsmiths.
Some shops also work with iron and they all make it artistic objects or household utensils.
Where is it: Rua Catalana - 80133 Naples
Doll's Hospital
It is located in via San Biagio dei Librai, one of the streets that make up Spaccanapoli, and works almost like a real hospital, only dedicated to dolls.
There are dolls of all kinds inside, from the ancient ones to the modern ones, from ceramic to plastic, but you can also find games of other kinds.
It is nothing but an emergency room in which anyone can bring one "sick" toy and make it "cured". The owners are skilled artisans able to give them life back.
Where is it: Via San Biagio dei Librai, 46 - 80138 Naples
Gallucci chocolate shop
That of the Gallucci factory is a centuries-old tradition and from the 1890 years it deals with realizing homemade chocolate using high quality products. The restaurant is located in the historic center and its tradition is handed down from father to son.
Gallucci chocolates are famous all over the world and are in great demand especially during the holiday season, such as Easter, Carnival, Christmas and Valentine's Day.
The owners love to define themselves "a small Neapolitan artisan reality"And with their activity they enhance the traditions of our city even more.
Where is it: Via Cisterna dell'Olio, 6 - 80134 Naples
Gay Odin chocolate factory
The Gay Odin artisan chocolate shop is located in various districts of Naples.
The master chocolatiers follow the tradition of the realization of the homemade chocolate for many decades and among their specialties there is certainly the Forest Chocolate. These are handmade chocolate branches that take on a shape that resembles that of tree trunks, from which the name derives.
Like Gallucci, they use high quality products and are part of the Neapolitan school in creating these chocolate goodies.
Where is it: Via Carducci, 29 - 80121 | Via V.Colonna, 15B - 80121 | Via Vetriera, 12 - 80121 | Via Benedetto Croce, 61 - 80134 | Via Cilea, 189 - 80127 | Centro Direzionale, Island E7 - 80143 | Via Luca Giordano, 21 - 80127 | Via Toledo, 214 - 80132 | Via Toledo, 427 - 80132