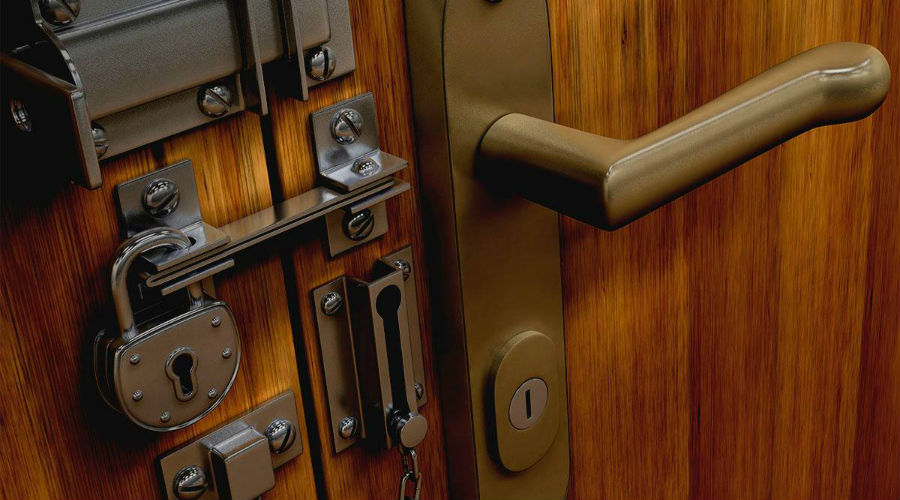 A selection of the various Escape Rooms in Naples and its province to choose your favorite!
The Escape Room they are an expanding phenomenon, in the last years they have multiplied thanks to the interest they are generating.
After the games on smartphones, the Escape Rooms have become real and some game points have been made available to users.
Let's see where are those of Naples and its province.
THE ESCAPE ROOMS IN NAPLES
Escape Room game room that comes with difficult puzzles and three hours to solve them. In case of difficulty and blocking, there are aids that will allow you to move forward. The rooms are divided into the following themes:
Gomorrah: where one must investigate the disappearance of a Neapolitan writer.
Pandemic: looking for an antidote for a mysterious virus that threatens the earth in the 2023.
The enigma of time: dive into time to discover an enigma before the 1900.
Paranormal detective: let yourself be taken by a paranormal investigation.
+328 292 5742 Via Vincenzo Bellini, 60
It is one of the Escape Room with many rooms, in fact it presents four. They are definitely challenging and very funny. The themes are:
The survey: hunting for a notorious serial killer.
Final Act: second act, the final one, in the hunt for the serial killer.
The idol of time: an adventure at Indiana Jones set in the 1939, looking for a legendary object.
Toysland: adventure based on games created by an elusive amusement park mogul.
+392 799 1585 French Square, 2
3
Escape Room Naples Fuorigrotta
It has two very fun and well-made rooms available. The themes are:
Titanic: an evocative adventure on board the famous ocean liner.
Asylum-the madhouse: Extremely horror adventure based on film.
+338 835 4536 Via Tiberio, 45
LE ESCAPE ROOM IN THE PROVINCE
Located in Pozzuoli, this Escape Room has three different rooms, each one very original and well done. The rooms are named as follows:
The professor's trap: a letter without sender and a door behind it that closes. You are trapped, how will you get out of it?
The crypt of Baron Samedy: lured into the crypt with the illusion of a treasure of Baron Samedy, not only will you not find riches, but you will discover that Samedy is not dead and also that you are trapped. How will you get out of the crypt?
The abandoned cabin: stop with the car that does not start in the middle of the woods, you have no references and nothing to the sight while a storm is coming. The faint light of a cabin attracts you ...
+345 923 4963 Via Campana, 159 - Pozzuoli
5
Escape Room Underground
It is located in San Giorgio a Cremano and is one Escape Room very accurate in the details, not simple and with very different riddles.
It is perfect for 6 people, and is one of the best in the whole province of Naples.
+393 460 3306 Via Guglielmo Marconi, 106 - San Giorgio a Cremano
This Escape Room is in Marigliano, and provides sixty minutes of intense play that lead competitors to split between fun, research and moments of fear.
A classic Escape Room with riddles, mysteries and ever-increasing difficulties.
+339 747 3434 Corso Umberto I, Marigliano
It is located in Pozzuoli, and at the moment there are two rooms, the first oldest is that of the plane crashed in the jungle from which you will have to escape, and recently opened the second one called doll hospital, between mysteries and Difficult riddles.
Locked up in a room you have 60 minutes of time to go out.
The only weapon at your disposal is your brain.
The rules are simple, you have to solve puzzles and find the escape route.
To participate you need a reservation.
+388 124 0423 Via A. Maria Sacchini, 3 - Pozzuoli
Located in Nola, is one of the Escape Room of the province of Naples to have the highest positive ratings of customer reviews.
A place definitely to try.
A classic room based on difficult clues and puzzles, the time to solve them is 60 minutes and in case of difficulty you can count on the help of the creators.
+339 747 3434 Via San Massimo, 200 - Nola
9
Escape Room Sorrento Peninsula
An Escape Room that at the moment does not yet have a widespread opinion, but which is ready to welcome many customers.
A classic Escape Room made of well-realized riddles and a definitely fun room.
One of the most recent, which will soon evolve opening more rooms.
+333 963 8675 Piazza Cota | Piano di Sorrento
Located in Castellammare di Stabia, he sees the history and the scenography very realistic, so as to give the impression of being in a shabby studio of a private investigator.
The goal is to solve the puzzles and recover a chip, but to do so you will have to rely on everyone's cooperation and ability.
+081 1808 6309 Via Simmaco, 2