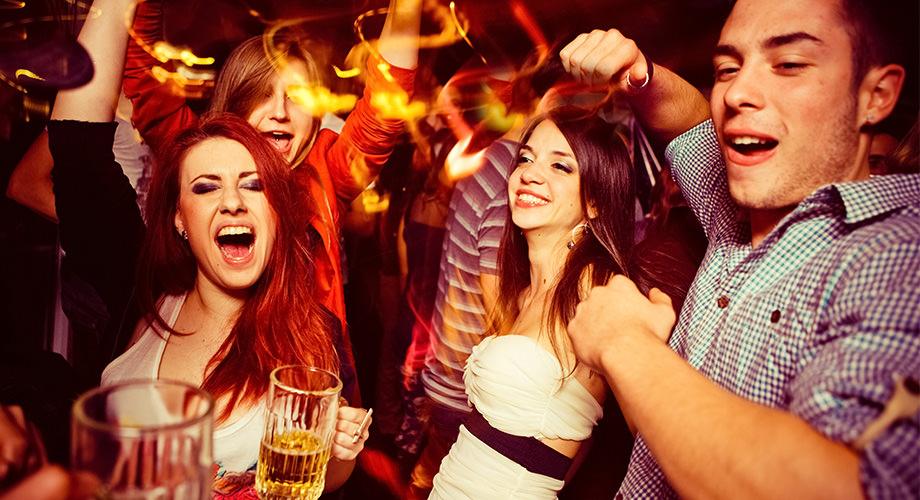 La vita notturna a Napoli: i luoghi della movida più frequentati in città.
La Naples nightlife it is very lively and there are many places in the city where you can spend evenings in the company of friends having fun with live music, a drink or some snacks to nibble on.
The places of Neapolitan nightlife space from the historical center to the Vomero hill, passing through the famous baretti di Chiaia until you get to the nearby Pozzuoli. Lungomare Caracciolo and Mergellina are also very popular, thanks to the evening charm of the promenade overlooking the Gulf.
Among bars, wineries, pubs and clubs for a drink or a "cicchetto", here are the most popular places in the evening by young people and not from Naples.
Piazza Bellini
Piazza Bellini is one of the more frequented areas in the evening by young people, especially by nonconformists, because it is full of bars and bars, and especially in spring and summer, ideal to stay outdoors and have a chat between a beer and a cocktail.
There are also literary cafés and in fact the square is one of the city's cultural venues for both day and evening, a fascinating location due to the presence of some excavations that have brought to light the ancient Greek walls. Often the locals offer live music with artists who perform both indoors and outdoors and on weekends it becomes really crowded and lively.
Piazza San Domenico Maggiore
Piazza San Domenico Maggiore, like Piazza Bellini, is located in full historical centeror on the Decumano Inferiore and is among the places of nightlife preferred by the Neapolitans. We meet to spend a pleasant evening sitting comfortably at the tables of one of the many bars or to chat walking in the surrounding alleys, but a few meters away there is no shortage pizzerias and restaurants that offer exquisite street food.
It is a very suggestive place due to the presence of the high obelisk of San Domenico and the imposing basilica of the same name and is often organized musical reviews or the Silent Disco (a nightclub in which to dance using headphones).
Where is it: Piazza San Domenico Maggiore - 80134 Naples
Piazza del Gesù and Calata Maggiore Trinità
Piazza del Gesù, a few steps from Piazza San Domenico Maggiore and Piazza Bellini, teeming with guys who find themselves mostly in spring or summer. Often it is attended by students, especially from Erasmus living in the historic center, who meet to chat or play together.
You can also sit at the bar tables for drinks a beer or a cocktail or for a bite to eat in the typical trattorias and pizzerias of the nearby Cala Trinità Maggiore. Along this road there are also many small bars and cafes that offer cicchetti at a low price.
Where is it: Piazza del Gesù and Calata Maggiore Trinità - 80134 Naples
Chiaia
Chiaia is the so-called bar area, frequented by the boys of the Naples richer and more chic compared to those in the historic center. There are many streets where every meter you can stop for a glass of wine or a cocktail and among the most popular are Vico Belledonne and via Cavallerizza, while in Piazza San Pasquale there are bars and takeaways.
There are many areas in these areas elegant wineries which offer quality wines to accompany with cheese and salami, but also lounge bar in cui bere cocktail di ogni tipo. In ogni vicolo ci sono giovani e meno giovani e la musica che esce dai locali è sempre molto piacevole.
Where is it: Vico Belledonne, via Cavallerizza and San Pasquale in Chiaia - 80121 Naples
Waterfront of Naples
The walk along the waterfront of Naples is very fascinating even in the evening for his splendid panoramaThis is why many people meet at night to spend time with friends or partner. The final stretch of Via Caracciolo, especially on weekends and with beautiful days, is taken by assault especially by couples for theromantic atmosphere which is created by the sea, but there are also many groups of friends who walk and have fun.
In the part of Via Partenope, however, there are numerous pizzerias, some of the most famous in Naples such as Sorbillo and Fresco, and many lounge bar for a drink to sip sitting at a table admiring the Gulf under the stars.
Where is it: Via Francesco Caracciolo and Via Partenope - 80122 Naples
Mergellina
The Mergellina area is located at the foot of the Posillipo hill and extends from Largo Sermoneta to the Torretta. In the stretch that runs along the sea there are numerous chalets molto frequentati, che nei fine settimana sono affollatissimi. Tra i più noti, lo Chalet Ciro, ma lungo la strada ce ne sono molti altri e persone di ogni età vi si ritrovano per un caffè o un cicchetto, ma soprattutto per mangiare croissants, ice creams and staples in the late evening.
Some chalets, however, sell chips and taralli to be accompanied strictly with a cold beer. Even here you can not give up a walk along the sea, under the stars and the moon.
Where is it: Via Mergellina - 80122 Naples
Piazza Vanvitelli and Piazza Medaglie d'Oro
It's two o'clock main squares of Vomero, the hilly and elegant district of the city. Even in this neighborhood, as in Chiaia, we find mostly the most fashionable guys or the so-called radical-chic, but it is also frequented by young people from the neighboring districts and the historic center for the convenient connection with the subway and the funicular.
There are many in the two squares bar but, unlike Chiaia, they are also found many pubs to sip a pint of beer in company. They are also present famous ice cream parlors like Casa Infante and Fantasia Gelati.
Where is it: Piazza Vanvitelli and Piazza Medaglie d'Oro - 80129 Naples
Saint Martin walk
San Martino is the highest part of Vomero and is frequented day and night for its enchanting Belvedere. In the evening it turns into a place very romantic where couples love to look out to admire almost the whole city, looking towards the sea.
Even groups of friends, especially at weekends, come there to spend the evening between a beer and a "cicchetto", or eating a little pizza and some snacks, thanks tothe bars and the takeaways nearbyis. It is also one of the favorite places for children to celebrate birthdays or other anniversaries, uncorking a bottle of sparkling wine under the stars.
Where is it: Largo San Martino - 80129 Naples
Via Aniello Falcone
One of the chic and trendy streets of Naples, also in the Vomero district, comes alive especially in the weekend thanks to the many young people who like to spend the evening drinking one cocktail between a chat and another. It is very popular even in the hour ofappetizer and there are many bars where you can sit both indoors and outdoors.
In the spring and summer evenings, via Aniello Falcone is very lively and its panoramic position, with a view on the lower part of the city made evocative by the lights of the houses and the street lamps, makes it a much sought after destination.
Where is it: Via Aniello Falcone - 80127 Naples
Palazzo Giusso
Lo slargo di fronte al Palazzo Giusso, sede dell'Università Orientale di Napoli, alla fine di vico San Giovanni Maggiore Pignatelli, è molto frequentato dai tanti studenti e non che la sera si ritrovano in zona. In full historical center, the area is always very crowded, especially on weekends due to the presence of the Kestè, a very famous place that often organizes live music evenings with local artists or playing music from all over the world.
They often organize themselves too events of social commitment for the protection of the area and in the neighboring streets, as in Largo Banchi Nuovi, there are numerous small bars.
Where is it: Largo San Giovanni Maggiore Pignatelli - 80134 Naples
Pozzuoli
Pozzuoli is a small municipality that borders with Naples, considered by the Neapolitans almost as part of the city. In summer and in spring it comes alive almost every night of the week, but above all on weekends it is crowded with young people and not. His beautiful seafront it is filled with couples, groups of friends and families and offers a splendid view of the Gulf of the same name, the coast of Bacoli and the islands of Ischia and Capri.
Coach of pubs, pizzerias, ice cream parlors, restaurants and takeaways always full and, covering it all, you reach the central square. Here too there are many bars, pubs and clubs, but it is also pleasant to just walk or sit on the benches eating a snack on the fly.
Where is it: Lungomare di Pozzuoli and Piazza della Repubblica - 80078 Pozzuoli