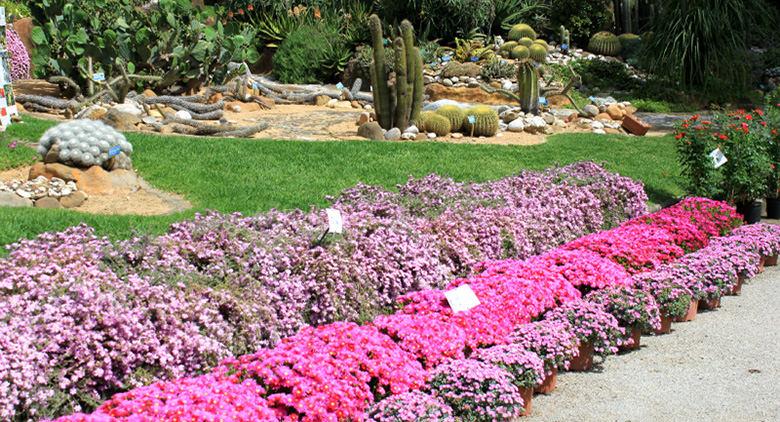 The Botanical Garden
The Botanical Garden of Naples was founded under the French domination, at the beginning of the nineteenth century, with the aim of multiplying spices useful for health, agriculture and industry. In fact, the Garden hosted one from the beginning vast range of plant species that came to be well 9.000 with the Director Michele Tenore and that today count 25.000 exemplary distributed in an area of ​​about 12 hectares.
The structure of the Botanical Garden
The species that can be visited in the Garden are subdivided on the basis of ecological criteria, ethnobotanical e tassonimici.
In the structure you can visit:
the castle
the Museum of Paleobotanica and Ethnobotany
the section on plant biology
the cisme
the orchard
the arboretum
the area of ​​the Magnoliophyta
the Pinophyta area
bulbous, tuberous and rhizomatous
the desert
the hayloft
the Mediterranean stain
the palm grove
epiphytic plants
the rocks
the bog
the nursery
the Califano greenhouses
the Merola greenhouse
the reproduction and multiplication greenhouses
the experimental section of medicinal plants
the area of ​​the plants mentioned in the Bible
the area for the blind
the tropical greenhouse - Mangrove
Information on the Botanical Garden
Opening time
Monday, Wednesday and Friday from 9 to 14
Tuesday and Thursday from 9 to 16
Telephone booking is required.
For exceptional openings see the official website (see contacts at the bottom)
price tickets
Free
Address
Via Foria, 223 - 80139 Naples
How to get
By subway
Subway 2 Line, get off at Cavour, then 800 mt on foot towards Piazza Carlo III
Subway 1 Line, get off at the Museo stop, then 800 mt on foot towards Piazza Carlo III
By bus
201, C47, 203, 254 lines
Contacts
Tel: 0812533937, for visits by cultural associations:
Dr. Rosa Muoio: 081-2533927
Doctor Bruno Menale: 081-25333925
Dr. Giancarlo Sibilio: 081-2533934
E-mail: robnap@unina.it
Official site of the Botanical Garden of Naples
The Botanical Garden of Naples
The Botanical Garden of Naples was founded under French rule, at the beginning of the nineteenth century, with the aim of multiplying spices useful for health, agriculture and industry
Address:
Via Foria, 223
City:
Naples
Region:
Campania
Country:
Italy
Email:
robnap@unina.it
Hours for visitors (updated to 23 June 2018):