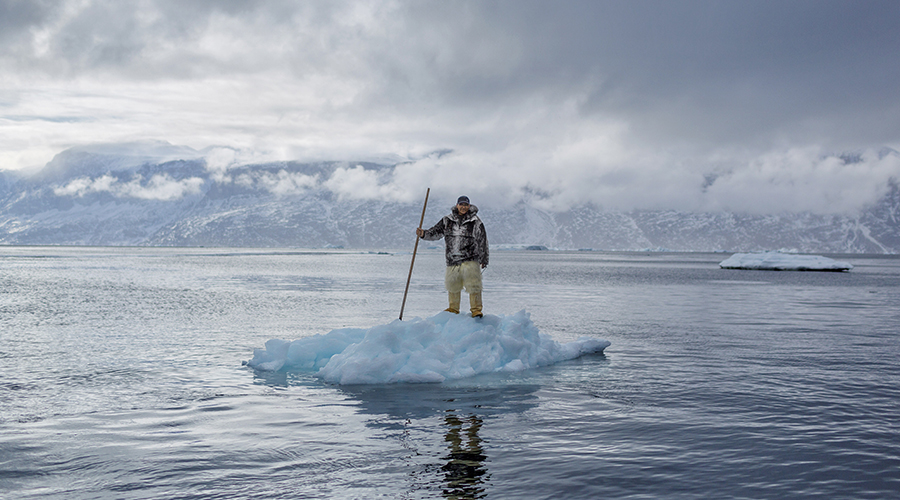 Understanding climate change at the Mann in Naples: a great interactive exhibition on global warming
Update: in compliance with the decree against Coronavirus, the Museum will be closed from March 8 until further notice.
***
Il National Archaeological Museum of Naples, Mann, takes the field to protect the environment. From October 10 2019 31 to May 2020, in fact, the prestigious Neapolitan institution will host the exhibition "Understanding climate change - Experience exhibition".
It is an exhibition that wants to be a story of the causes and effects (present and future) of global warming.
The aesthetic-educational key of the exhibition is the union between the traditional photographic language of the National Geografic and so-called "immersive" and interactive digital technologies (virtual reality, in short).
The scientific "Patron" of the exhibition is Luca Mercalli, renowned climatologist and TV personality. The organization of the scientific-popular event is due to Mann, Otm Company and Studeo Group, with the prestigious collaboration of National Geographic Society.
The path set up at the Mann will offer the public hundreds of shots made by great masters of nature photography. The aim is to tell the profound and dramatic transformation of our environment caused by global warming: the ice melts, droughts increase, the sea level rises. The scientific community is in alarm, but the global political community seems much more attentive to the needs of corporations than to those of our children and grandchildren ...
This is not just an exhibition, it's an alarm bell. Before it's too late.
Information on "Understanding climate change - Experience exhibition"
Where: at the National Archaeological Museum of Naples (Mann)
When: from 10 October 2019 to 31 May 2020
Timetable: from 9 to 19,30 from Monday to Sunday; Closed on Tuesday
Prices: Full 15 euro; reduced 2 euro; online ticket: 2 pre-sale fee euro
For info on the exhibition consult the Mann site
Photo credit: Ciril-Jazbec