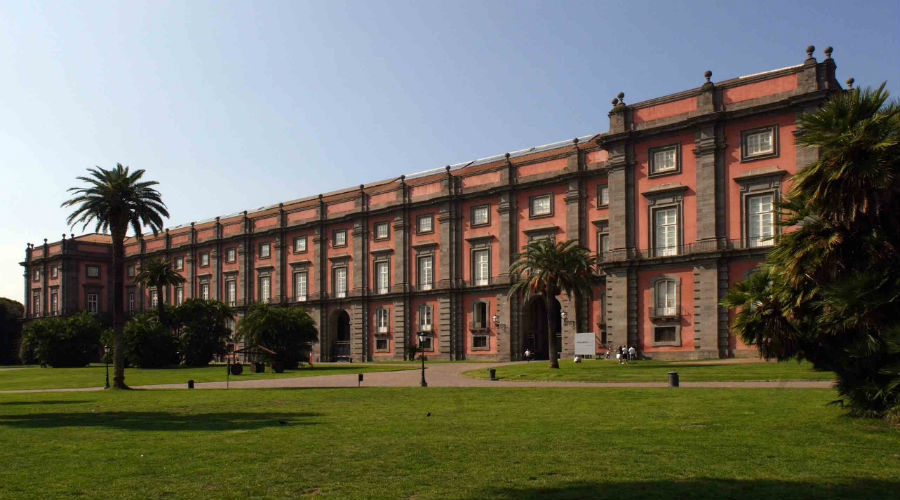 The Capodimonte Museum in Naples celebrates love: for Valentine's Day 2020 2 × 1 ticket for couples in love!
Il Museum and Real Bosco di Capodimonte in Naples to celebrate Valentine 2020, proposes for February 14 the entry of couples of lovers with a 2 × 1 ticket and interesting initiatives for February 15 and 16, 2020.
Anyone who wants to spend the feast of lovers in a different way, immersed in the art and beauty of the Real Bosco di Capodimonte in Naples, then absolutely must not miss this appointment.
Valentine's Day in Capodimonte
Friday February 14 therefore there will be promotion a ticket for two which allows two people to enter with a single ticket, thanks to which you can visit the Bosco di Capodimonte and the Museum with exhibitions Naples. Lava, porcelain and music e Santiago Calatrava. In the light of Naples.
You can go to the discovery of the beautiful paintings in the gallery including Venus and Cupid and Rinaldo and Armida. At 18:00 music room will be held in room 12 Love notes. Music and poems around love with Rosario Ruggiero, Antonella Quaranta and Rodolfo Fornario.
There will be guided laboratory visits for families Saturday 15 e Sunday 16 instead there will be the XNUMXth edition of Fall in love / in love with Naples 2020, with the GreenCare Award association that will tell Capodimonte: from the Belvedere to the Giant Statue.
Information on Valentine's Day in Capodimonte
When: 14 February 2020
Where: Museum and Real Bosco di Capodimonte, via Miano 2 - 80131 Naples
Time: from 08: 30 19 to: 30
Price: 14 euros per couple, 8 euros reduced between 18 and 25 years