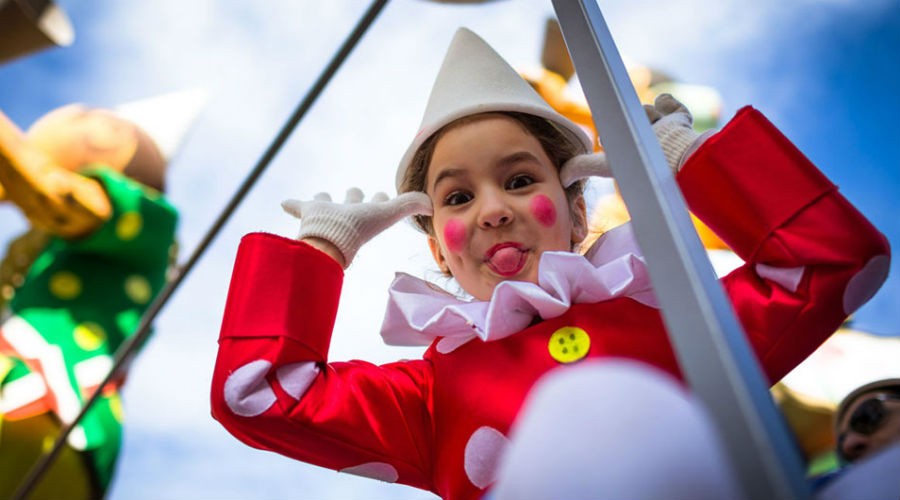 New appointment with the Vesuvian 2020 Carnival in Herculaneum: many events are scheduled in the squares to celebrate together!
From 22 to 25 February 2020, the city of Herculaneum, in the province of Naples, is preparing to welcome the holidays for Carnival 2020.
Il Vesuvian Carnival reaches its second edition after the huge success of last year with more than 10000 presences that have invaded the city.
The event is organized byAssociation New Project Herculaneum APS, under the guidance of its President Ciro Santoro and thanks to the patronage of the city of Herculaneum.
Carnival 2020 in Ercolano
Four days of fun and celebrations with the 2020 Carnival in Ercolano, in fact the streets of the city will be invaded by the parades of Allegorical floats accompanied by dance groups, street performers, rides and entertainment.
So many organizations are involved, come on Trumpeters Senator to the Comic Association art who will take care of the parades through their folk groups, and then the Association The dik's brothers and the various dance schools like the Herculaneum Ballet, the Dance Art Studio and many others.
There will certainly be fun and also many activities for younger guests as an extraordinary magic show.
Carnival program
February 22
16:00 meeting in Piazza Pugliano
17:00 parade of allegorical floats
The route will be: Piazza Pugliano- via Fevolelle- via NM Venuti- via Panoramica- via del Corallo- via Canalone.
February 23
16:30 meeting
17:30 parade of allegorical floats
The route will be: Piazza Pugliano- via IV Novembre- Corso Resina- via Bordiga- Corso Italia- Piazza Trieste.
February 24
11:00 magic show at the Virtual Archaeological Museum, Via IV Novembre, 44. Reservations required.
February 25
09: 00-13: 00 Miglio D'oro Park and Church of San Vito recreational areas for children
For more information and to consult the complete program visit the facebook page.
Information on 2020 Carnival in Herculaneum
When: from 22 to 25 February 2020
Where: Herculaneum
Timetable: from 11: 00
Price: free event