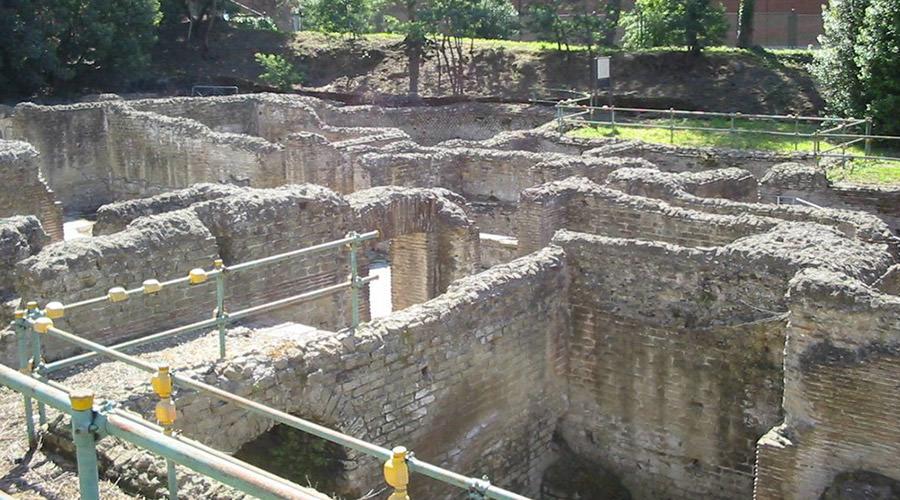 New appointment at the Terme di Via Terracina in Naples: free guided tours to discover the history of this fascinating place are scheduled!
Saturday 11 and Sunday 12 July 2020 before the summer break, the last appointment will take place with free guided tours of the Terme di Via Terracina in Naples.
Two appointments in which volunteers will guide you to discover this beautiful Thermal Complex where you can admire fascinating mosaics and remains of houses. The complex is located in the University enclosure, near the cemetery of Fuorigrotta.
All visits will take place in compliance with the rules to stem the spread of Coronavirus, therefore shifts limited to a maximum of 15 people and social distancing obligation.
The guided tour is free but is booking required through the form on the official website, message on the Facebook page or email to the address indicated in the information mirror, indicating the number of people for whom you intend to book and a telephone number.
How to reach the complex
The entrance to the archaeological site is located on Via Terracina in front of number 429. To reach the complex by public transport or by car:
Metro line 2 for Campi Flegrei or Ferrovia Cumana for Mostra, stops both located about 1 km from the complex (exiting the stations, go along the stadium on the left and take via Marconi, the RAI road, until you reach via Terracina: you will find the site immediately on the right).
ANM Service: from Piazza Garibaldi, line 151 with stop outside the entrance of the Mostra d'Oltremare (Piazzale Tecchio - Mostra). Line frequency 18-21 minutes.
By car the complex is easily accessible from the Tangenziale di Fuorigrotta exit, with the possibility of parking in the area.
Information on Free guided tours of the Terme di Via Terracina
When: 11 and 12 July 2020
Where: Roman Baths, via Terracina, Naples
Schedule:
Saturday from 16: 30-17: 30 and 18: 00-19: 00
Sunday from 10: 00-11: 00 and 11: 30-12: 30
Price: free
Contacts: facebook page | for reservations: info@ganapoletano.it