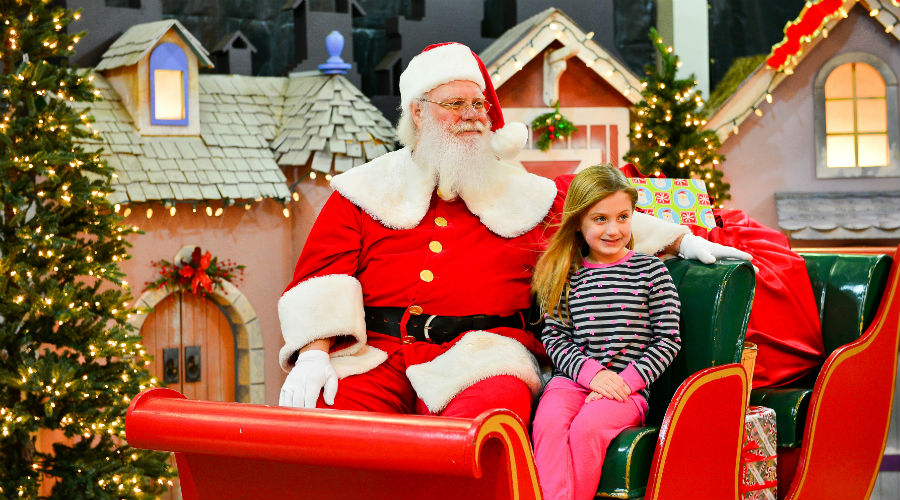 The Christmas Village at Giugliano's Glory also returns for the 2019 with Santa's House and many rides.
2019 Christmas Village at Giugliano's Glory returns once again until 31 December. Entrance is free tutti i giorni Sunday excluded, while all children up to 10 years enter always free.
Santa's home and the polar area
Also this year the children who will come to the Gloria will meet Father Christmas in person and can do one photo with him. It will also be possible visit his home e write a letter to him.
To complete the scenario of the village there polar area with igloo, snow, bears and adorable penguins.
Play area and parking
Outside the Gloria is a ample private parking for customers and has been set up a playground with two little trains, maze, trampolines and other rides. In the playground you can also buy toys and gummy candies.
Price change
This year Gloria's Christmas Village will remain open and free on weekdays while accessing it from Sunday you will have to pay a ticket for 2 Euro per person. If the visitors of the park will spend at least 20 Euro per person in the Gloria Store, the price of the park ticket will be deducted from the receipt.
Information about the 2019 Christmas Village of Gloria
Where: Gloria Store, Via Circumvallazione Esterna Di Napoli 300, Giugliano in Campania
When: up to 31 December 2019
Hours: every day from 9.00 to 20.00
Prices: Free admission for children up to 10 years and every day from Monday to Saturday; on Sunday the entrance fee is 2 Euro (reduced by the cost)