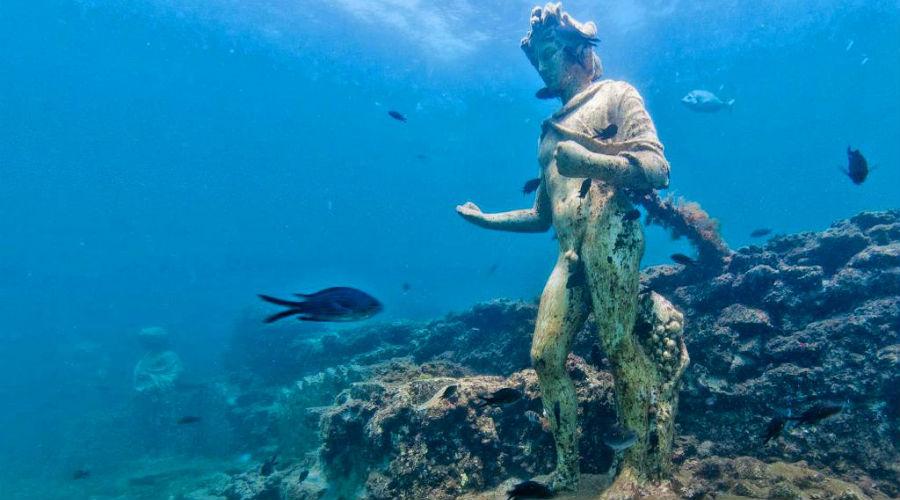 The Archeia association organizes an itinerary to discover the ancient Bay with a visit to the submerged Park and to the Archaeological Park of the Terme di Cuma!
The 1 October 2017 the Archeia association organizes a itinerary to discover Baia with guided tours to the submerged park and to the Archaeological Park of the Scavi di Cuma.
The Tour will start with the guided tour of the submerged park Thanks to a boat with transparent bottom that will allow, while browsing, to observe the submerged remains of villas, traces of frescoes and polychrome mosaics, sculptures and other evidence submerged at a depth of about 5 meters below sea level.
After the packed lunch, not included in the quota, we will continue the itinerary with a visit to the archaeological park of the Cuma excavations discovering the history of one of the oldest Greek colonies in Italy with its temples, its panoramic terraces and its still unexplored areas. During the visit the guide will lead the visitors to the cave of the sibyl which has recently been reopened after safety work
How to book a visit
For reservations or to receive information, we can fill in the module "Guided tours reservation" on the Association website.
If you prefer the phone, you can book by phone or email indicated in the mirror at the end of the article indicating: Name, Surname, e-mail address and number of participants.
Information on guided tour
When: 1 October 2017
Swallow: Via Molo di Baia, Baia, Naples meeting in front of the Cymba boat dock
Schedule: 10: 30
Price: the fee does not include packed lunch
Whole 16 €
15 euro members
4-12 years 10 euro
Up to 4 years free