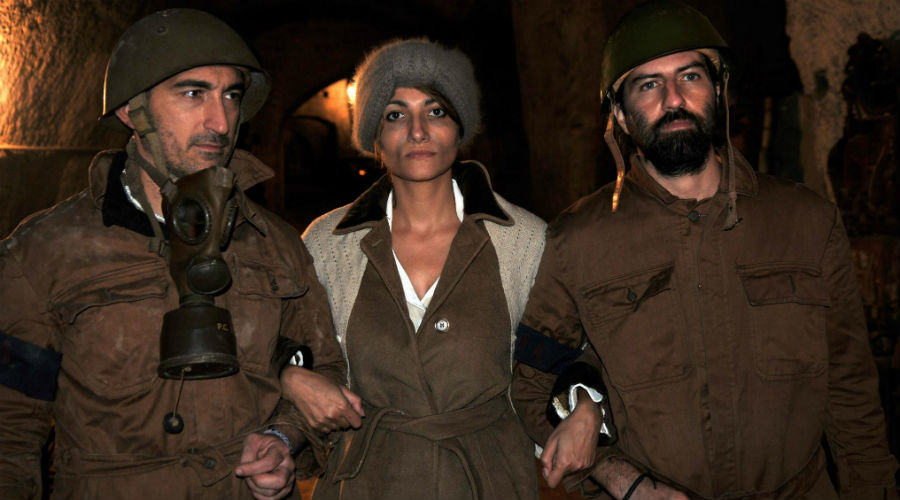 In Naples at the Bourbon Gallery the show Noi Vivi will be staged to commemorate the Four Days of Naples experienced during the Second World War.
All machines Bourbon Gallery di Naples, on Saturday 12 October 2019 at 19.00 and 20.45 the traveling show will be held We live, organized by NarteA to recall the Four Days of Naples which gave the city the gold medal for military value.
The work is a text written by Febo Quercia e Antimo Casertano and stages the tragic moments of the Second World War lived in Neapolitan territory.
Also the city of Naples in fact it was not spared by the bombings of the time and from 27 September of the 1943 was implemented a revolt attended by eighteen thousand people, to resist against the German enemy.
The story on which it is focused starts from this story lo spettacolo, which is set inside the anti-aircraft shelters.
Moreover, the drama of these sad pages of life is still left imprinted on the wall of the cathedral, where it is still perfectly visible the engraving "Noi Vivi" which shows how strong he was and could not in any way bend the spirit of revolt of good people.
It is therefore a question of representation of a part of our country's history, so recent that it will surely be able to significantly shake the mind of the public that will attend the event.
Information about the show Noi Vivi
Where: Galleria Borbonica, Vico del Grottone 4, Naples
When: Saturday 12 October 2019
Hours: 19.00 and 20.45 hours
Price: The ticket costs 15 euro
Information: To book or get info call 3397020849