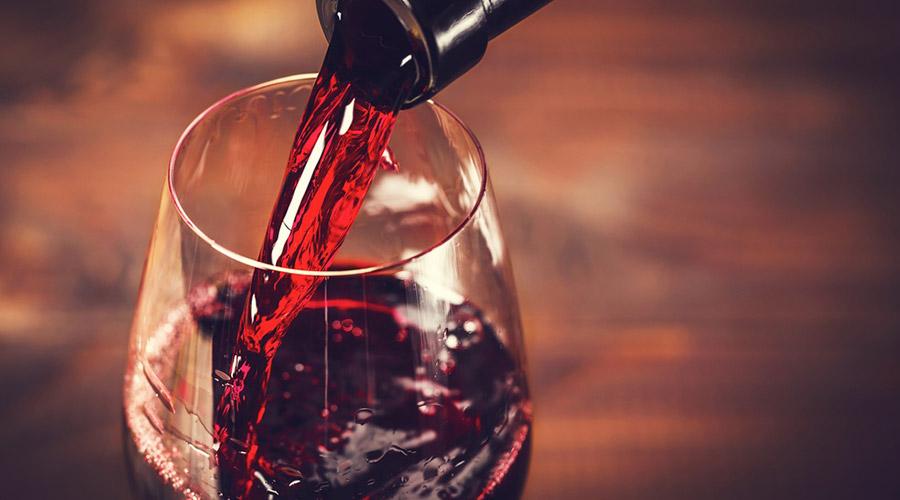 The 10 best winebar in Naples, where you can taste a glass of good wine accompanied by quality food products and live music
Our city in the field of eating and drinking has always been a huge offer. The
wineries
that have arisen in the last decades in various districts of Naples turn out to be a perfect meeting place for anyone who wants to taste a company in company
glass of the best local and international wine
, perhaps accompanying it with quality gourmet products and the notes of live music often present.
Indeed, Naples is not just a city in which to enjoy a great pizza, eat the traditional products that have made us famous in the world, such as fries and desserts street food classic winking at the modern, drinking the best coffee in the world or eating a good sandwich most renowned pubs.
Napolike has selected for you i 10 best winebar of Naples, you just have to choose your favorite!
Vineapolis


Founded initially as a wine shop where you can buy a wide variety of bottles of wine, in the 1997 Vineapolis is transformed into the winery and concert hall that we know today, a place where you can taste, even in crystal glasses, numerous wines and spirits. In fact, in addition to enjoying good wine, it is also possible to spend an evening relaxing on the notes of the good live music which is frequently proposed. To the numerous wines in bottles or in bulk it is possible to associate various appetizers, fritters, bruschette, rustic or chopping boards with meats and cheeses. You can always ask for a craft beer or choose from a wide selection of whiskey, rum and grappa. Excellent quality-price ratio.
Where: Viale Campi Flegrei, 22 a - Bagnoli
Timetables: every day 11: 00 - 14: 00, 17: 00 - 2: 00; Monday closed
Contacts: 081-5702549; 3491514813; vineapolis1975@libero.it; Vineapolis Facebook page
Price: € - €€
Enoteca Belledonne

At the beginning of the '60 years as a shop of "Wines and Oils" in the heart of the Chiaia district, in the 1989 the restaurant is transformed into a wine shop. It is in the years 2000, which becomes a real winery, proposing an aperitif based on wine as a valid alternative to the many small bars in the area. You can taste specialties like cheese platters with cured meats, bruschetta and croutons. You can even decide to buy a bottle of wine and take it home with you.
Where: Vico Belledonne in Chiaia, 18 - Naples
Timetables: lun 16:30-1:00; mar-sab 10:00-13:30/16:30-2:00; dom 19:00-1:00
Contacts: 081-403162; Official website of the Belledonne Enoteca; Official Facebook page of the Belledonne Enoteca
Price: € €
info: for more details, consult ours review dedicated to the Belledonne wine shop.
Historical Archive

The Winery Archivio Storico is located in the heart of Vomero and is one of the most popular meeting places. The original local is entirely dedicated to the history of the Kingdom of the Two Sicilies. The cellar has a wide variety of wines, there are 160 between national and international, and there is the possibility of accompanying the glass of good wine with a plate of meat, appetizers and platters of meats and cheeses. A particularity of the local is the possibility of buying the "Cocktail à porter", bottles with various liqueurs that you can take with you outside the room. Finally, for coffee lovers who do not give up a jump to the Sotirco Archive, in the morning the indoor cafeteria, located on the first floor, is open from 7.
Where: Via Alessandro Scarlatti 30, 80129, Naples
Timetables: every day 20: 00 - 0: 45
Contacts: 081-1932 1922; Official site of the Historical Archive; Official Facebook page of the Historical Archive
Price: € € €
Vinarium

Cozy and rustic, Vinarium is a winery that is located near Piazza dei Martiri. It exists for over 20 years and is a meeting point for all lovers of good wine, but also good food. In fact, its offer not only includes a wide variety of wines, mainly Italian, but also one rich menu which ranges from appetizers to main courses, passing by excellent side dishes, snacks, wraps and baked slippers. Drinks and aperitifs are also served indoors.
Where: Vico Santa Maria in Cappella Vecchia, 7 - Naples
Timetables: Mon-Fri 12: 00 - 15: 30 / 19: 00 - 1: 30; sat 19: 00 - 1: 30; Sun 19: 00 - 1: 30
Contacts: 0817644114; Official website of Vinarium; Official Vinarium Facebook page
Price: € €
Convivium Mercadante wine shop

Even this historic wine shop has turned into winebar only in 2008, offering customers a variety of high quality food and wine products. Renowned and sought after by international names such as Rod Stewart and Mariah Carey, the winery mainly sells Italian and Campania wines, also managing to have labels difficult to find on the international market.
Where: Piazza Amedeo 16 / A (Column Walk)
Timetables: Mon-Tue 10: 00 - 13: 30, 16: 30 - 20: 00; Wed-Sat 10: 00 - 13: 30, 16: 30 - 0: 00; Sunday closed
Contacts: 081-4207066; Official website of Enoteca Mercadante; Enoteca Mercadante official Facebook page
Price: €€ - €€
The thrill of Noah

In the Chiaia district we find this local harvest for connoisseurs, with attention to the smallest details to offer customers a pleasant and failed experience. Excellent selection of wines perfectly paired with dishes (not at all obvious) for an excellent result from every point of view. Unmissable sweets. Prices slightly above average.
Where: Vico Vetriera, 8b, 80132 Naples
Timetables: Tue-Sat 09:30-13:30/16:00-01:00; dom 09:30 – 14:00; Monday chiuso
Contacts: 081-400104; Official site of Noah's Ebbrezza
Price: €€ - €€€
Berisio Library

Historical library of Port'Alba in business since the 50 years, for some years it is also wine and cockatail bar. The evening one sits in the library itself, surrounded by thousands of ancient texts and with the soft red light that creates a refined and collected atmosphere. Affordable prices for a definitively quaint and quiet venue with good live music.
Where: Via Port'Alba 28-29, Naples
Timetables: Mon-Thu 9: 30 - 1: 30; Fri 9: 30 - 3: 00; Sat 9: 30-13: 30 / 19: 00-3: 30; Sun 18: 30 - 1: 30
Contacts: 081-549 9090; Official Facebook page of the Berisio Library
Price: € €
Vineria San Sebastiano

In the heart of the historic center of Naples we find the Vineria San Sebastiano. Presents one wide selection of wines and spirits accompanied by cold cuts and cheeses. Good croutons and a nice atmosphere and cheerful live with live music. Very friendly staff and average prices. Recommended for spending a different evening in a couple or with friends.
Where: Via S. Sebastiano, 11, 80134 - Naples
Timetables: Mar-Fri 19: 30 - 2: 00; sat-dom 19: 30-5: 00; Monday closed
Contacts: 333 364 2715; Official Facebook page of the Vineria San Sebastiano
Price: € €
Bucopertuso

A small restaurant that has for many years become one of the landmarks of nightlife in the historic center. Perfect for an aperitif or after dinner. The environment is warm and friendly, in keeping with the underground style of many local restaurants. The choice of wines is good, as well as that of beers and prices, then, are very accessible.
Where: Via Paladino, 21 - Naples
Timetables: every day 18: 00 - 2: 00; Fri-Sat up to 3: 00
Contacts: 389 421 9372; Official Bucopertuso Facebook page
Prezzi: €
Cannabistrò

A very special place opened in Via Bellina a few years ago. Environment furnished in every detail, as well as in the smallest details are take care of all the wine and culinary proposals. The basic idea of ​​Cannabistrò is to create some preparations based on hemp, both as regards drinking and eating. There is also a small craft brewery.
Where: Via V. Bellini 13 - Naples
Timetables: Tue-Thu 18: 00 - 2: 00; Fri 18: 00 - 2: 30; sat 18: 00 - 3: 00; Sun 18: 00 - 1: 30; Monday closed
Contacts: 081-1858 2868; Official Cannabistrò Facebook page
Prezzi: € €