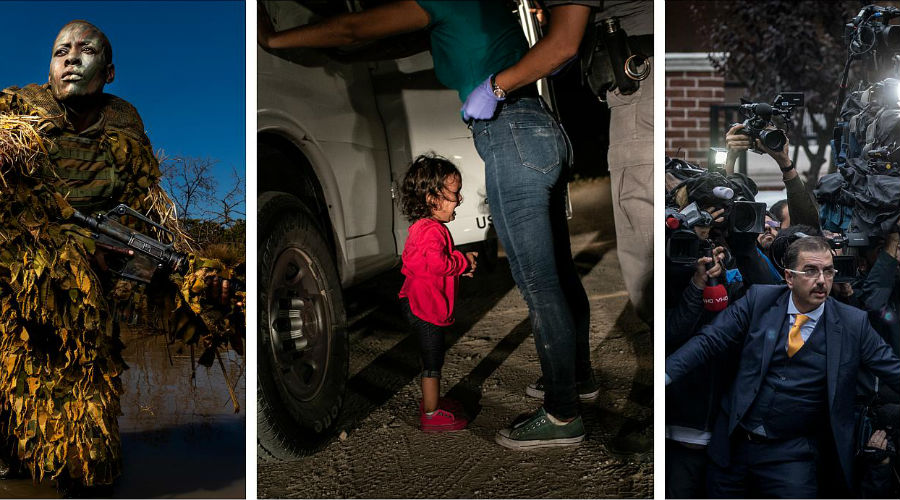 The MANN of Naples is preparing to host again the World Press Photo Exhibition, the most important world photojournalism exhibition.
The city of Naples will host, for the fourth time, starting from Monday 14 October to 11 November 2019 World Press Photo Exhibition 2019, photojournalism exhibition recognized worldwide.
To organize this event of great importance, and present in more than a hundred cities and 45 Countries, is CIME in collaboration with the National Archaeological Museum of Naples, the MANN.
It is in the 1955 that the World Press Photo Foundation takes its first steps, having its base ad Amsterdam and operating as nonprofit organization that deals with the protection of freedom of information and expression.
It also stands out for the photo contest most known and appreciated in the world, where every year more than 6000 photojournalists who work for most participate prestigious publications in the world.
The exhibition World Press Photo Exhibition, it might be visited every day (except Tuesday, museum closing day) from 09: 30 to 19.30. You can buy your tickets directly at MANN, or on official website of the museum.
It is an unmissable opportunity for all lovers of art and photography, and for those who do not want to miss the opportunity to participate in an event of this magnitude, appreciated worldwide.
Information on the inauguration of the World Press Photo Exhibition
Where: National Archaeological Museum of Naples (MANN). 19 Museum Square, Naples
When: from 14 October to 11 November 2019, closed on Tuesday
Timetable: from 09: 30 to 19.30
Price: The full ticket has a cost of 15 euro, while the reduced price of 2 euro, and can be purchased by EU citizens who are between the ages of 18 and 25 years not completed